The Royal Stables of Denmark are located at Christiansborg Palace in central Copenhagen, Denmark. Today, there are about 20 horses in the stables. The stables are open to the public. I visited The stables in May 2016.

The status is built in remembrance of King Christian IX after his death in 1906. Four artists were invited to compete for the commission. Sculptor Anne Marie Carl-Nielsen, won the competition with her proposal for a new equestrian statue. In the proposal, the statue was shown on a high pedestal.
The office of the Prime Minister of Denmark is located at the left side of the following photo. Throughout my visit, I have only seen 1 security guard. You can probably imagine how confident the Danes are with their security.
I visited The Royal Stable on Saturday. The entrance fee is 40DKK (equivalent to RM24). There is a free guided tour at 1.30PM (I don't exactly remember the time but it is around this hour), every Saturday. Any other time you can still walk around by yourselves.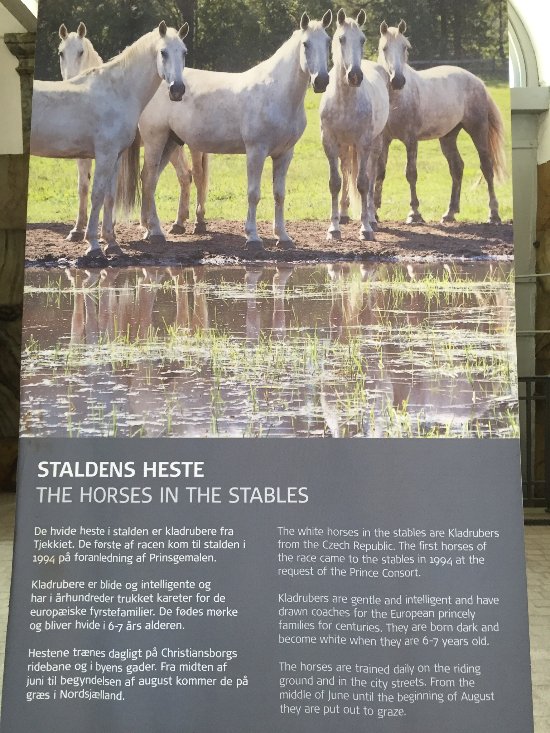 There is a showroom known as The Harness Room to display paintings and old uniforms of the Royal Stables. The entrance of the room is the place where you can get your ticket. I arrived The Royal Stables slightly early. While waiting for the guided tour to begin, I killed some time in the The Harness Room with the attractive displays.
The Harness Room
The Royal Stables
Next, I proceed to enter the Royal Stables. The horses are all white in color. They probably have a better life than I do – they get released into the grass during summer to run freely for 2 months!
Coach Hall
The Royal Stables also contains the Coach Hall with old well-preserved state coaches and carriages. The coaches and carriages were actually used for various royal ceremonies. However for practical reasons, they are being preserved for display now.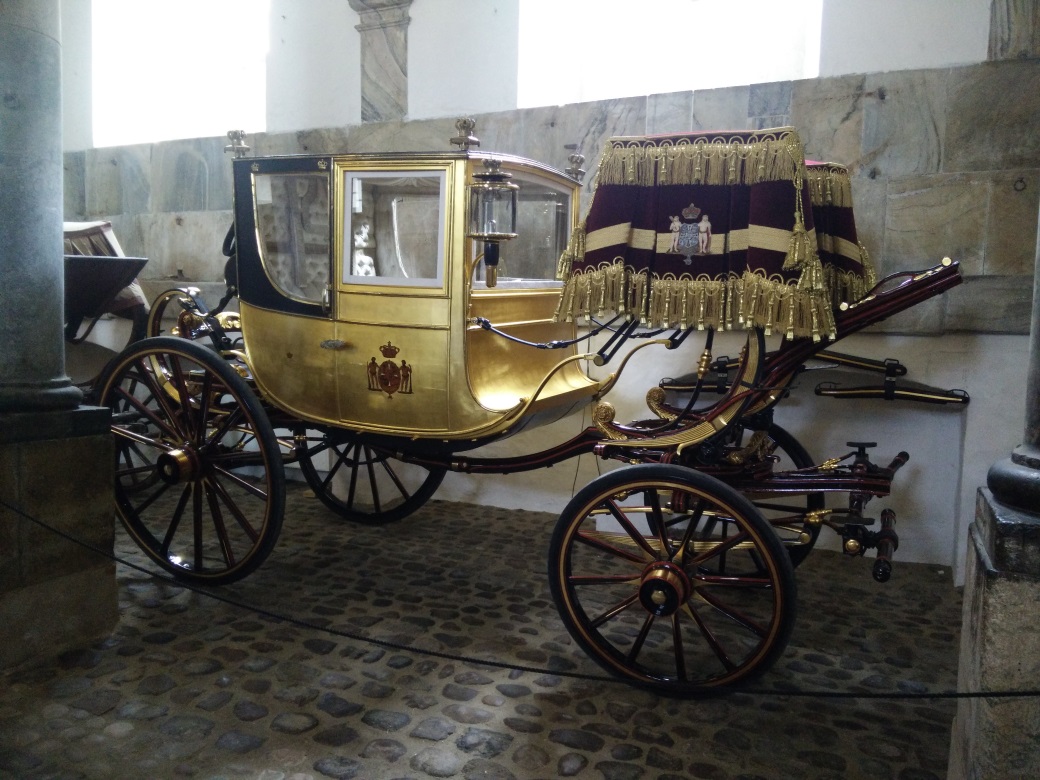 Thanks to our tour guide, she generously brought us to visit the other side of the Royal Stables which is usually closed for public. The "behind the scene" visit surprised me how clean the place is kept although it is not open for public.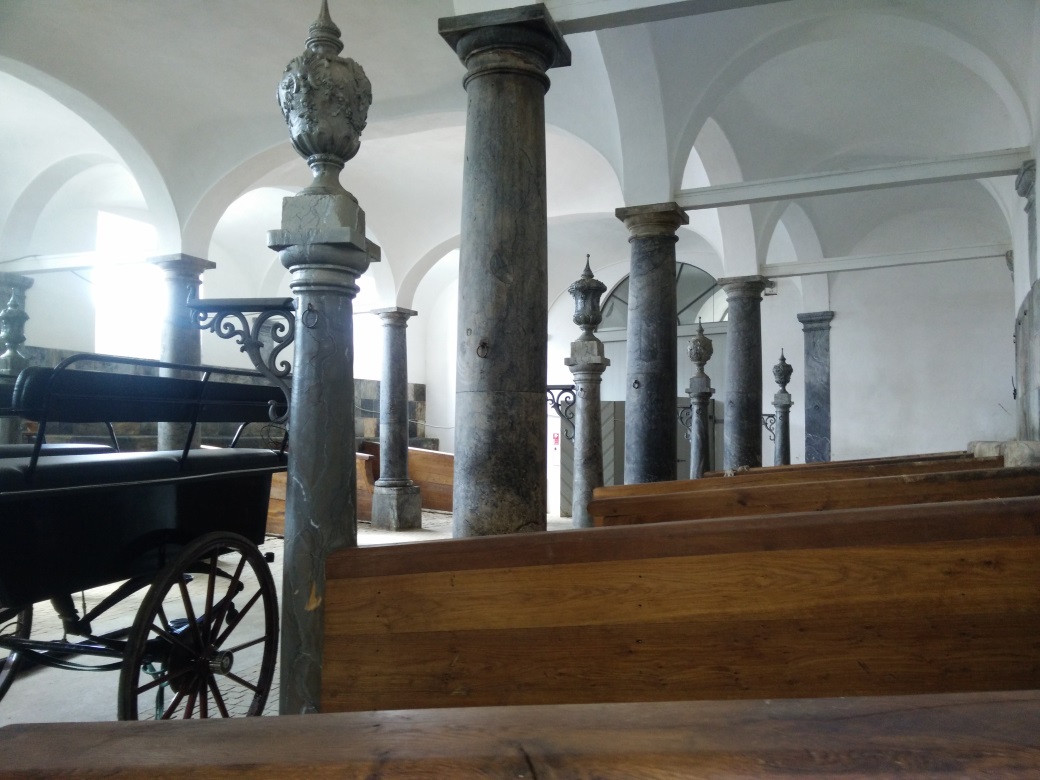 Riding School
There is also a riding school in the Royal Stables. The indoor arena is huge. Since it is indoor and the weather in Denmark is mostly wet and cold, the sand is not as fine as the sand in Malaysia.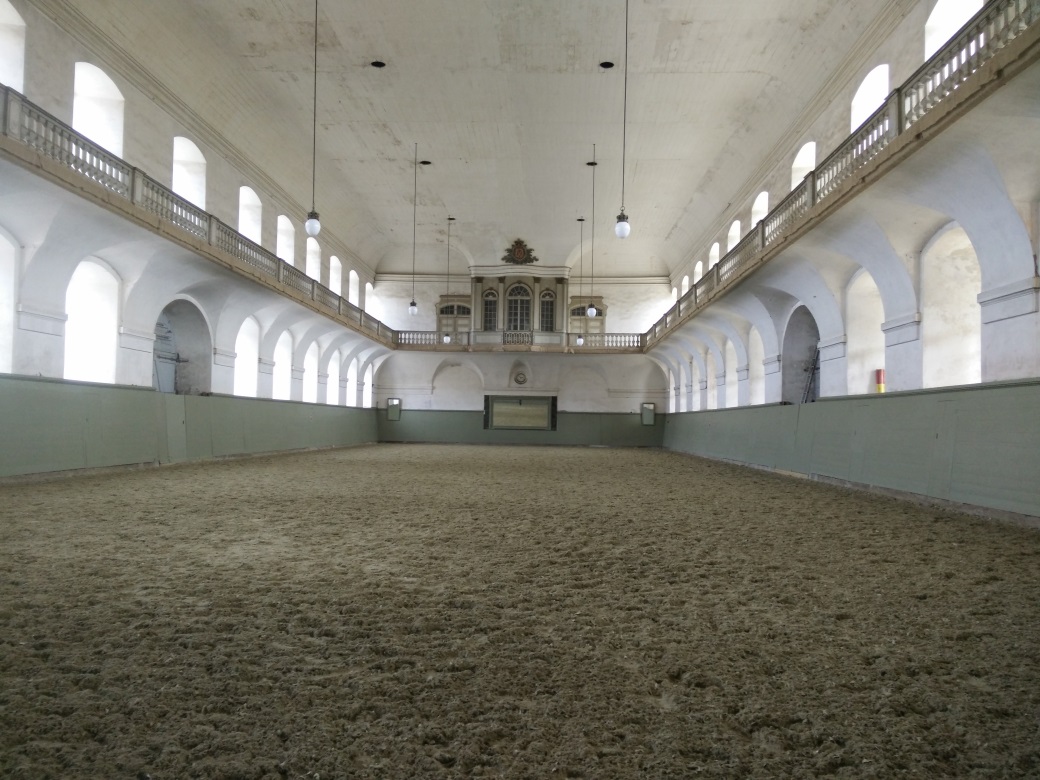 Students are learning in the Royal Stables. 
Generally it was a really pleasant time to see the royal horses and to understand the history of Copenhagen through horses. If you happened to be in Copenhagen, remember to visit the Royal Stables on Saturday to catch the guided tour.
Hope you have enjoyed a virtual tour to the Royal Stables, Christiansborg Palace, Denmark!