TNT Arabian Stable is located in Dengkil, approximately 40KM from KL city center.
The stable is known for endurance rides in the southern part of Selangor.
The Arabian horses were almost done tacking when we arrived in the morning.
The tacking space next to the horses.
Well-established stables where the horses live.
Posing in front of TNT Arabian Stable signage.
From left, Daniel on Tokyo, Ily on Osaka, Aina on Elsa.
On our way out to our morning trail ride.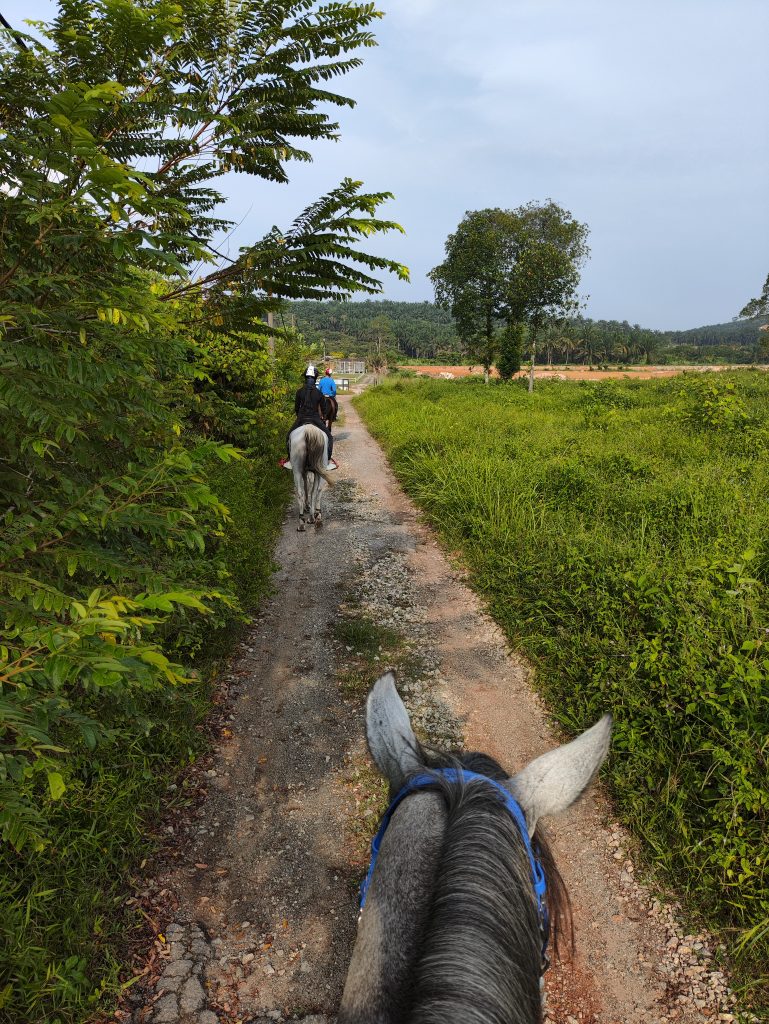 Say Hi to Ily!
Before entering to the palm oil estate. A short break making sure everyone is doing good with our horses.
Green views along the trail. Definitely very cooling for the eyes.
The riding buddies while taking a water break inside the palm oil estate. The Arabian horses are performing so well.
Big and clear track for a lot of cantering if you like riding fast. The Arabian horses offer such a soft cantering.
Some cantering videos on the clear tracks.
Enjoying another wonderful cantering stretch with the team.
We also spent a lot of time walking on our way back to enjoy the beautiful scenery.
On our way back, we passed by KAET, another stable in the area.
Coming back home.
The trail takes approximately 2 hours (with breaks for about 15-20 min in between) covering 16KM.
Interesting, TNT Arabian Stable shares the similar trail track with a few other stables such as Kasavilla Stable.
So, don't be surprised if you bumped into other riding groups especially during the weekend.
A clear trail for a fun ride with Arabian horses that I will come back for another ride for sure!
For More Information on TNT Arabian Stable
For more information, please contact Ady at +60 12-345 6204 or Zaki at +60 11-6261 1551. The location is below:
Go back Home