Penn Endurance & Equestrian Club is one of the longest serving equestrian clubs in Malaysia.
It is strategically located in Cherating, Pahang.
Penn has always been a stable that I wanted to visit for years. It is well-known for the In-Land Highway track and the beach ride.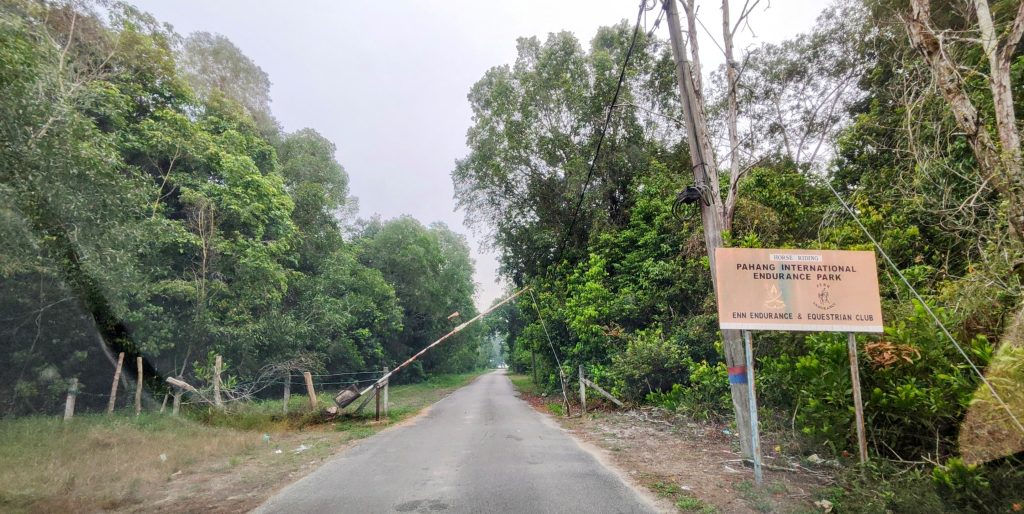 The entrance to the facilities. Once you make the right turn, continue driving further in until you see the orange buildings.
The signature mural painting for Penn Endurance & Equestrian Club.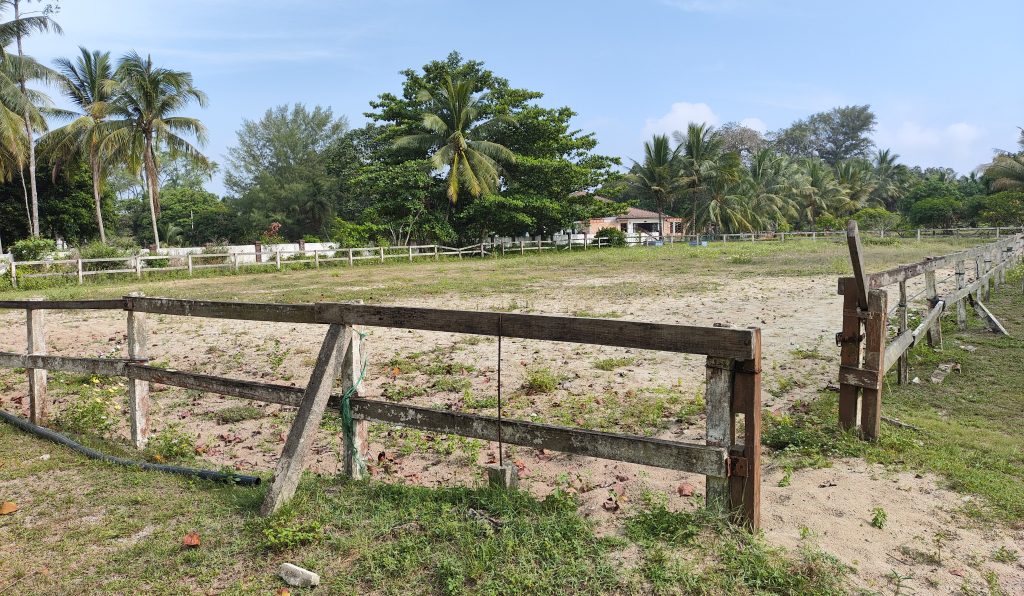 Spacious arena for training horses.
Further in, that's where more rows of stable are for Penn horses.
The storage of saw dust for horses' bedding.
Some horses are out for grazing in the round pen. Some horses are roaming around freely.
Our horses are out and tacked for the ride.
Posing with Sakap, a very beautiful pure blood grey Arabian. Active yet well behaved with a comfortable light canter.
Heading out for the adventure!
We walked pass some trail which is a wonderful combination between beach ride and trail ride.
Clean beach for a very relaxing ride in the morning.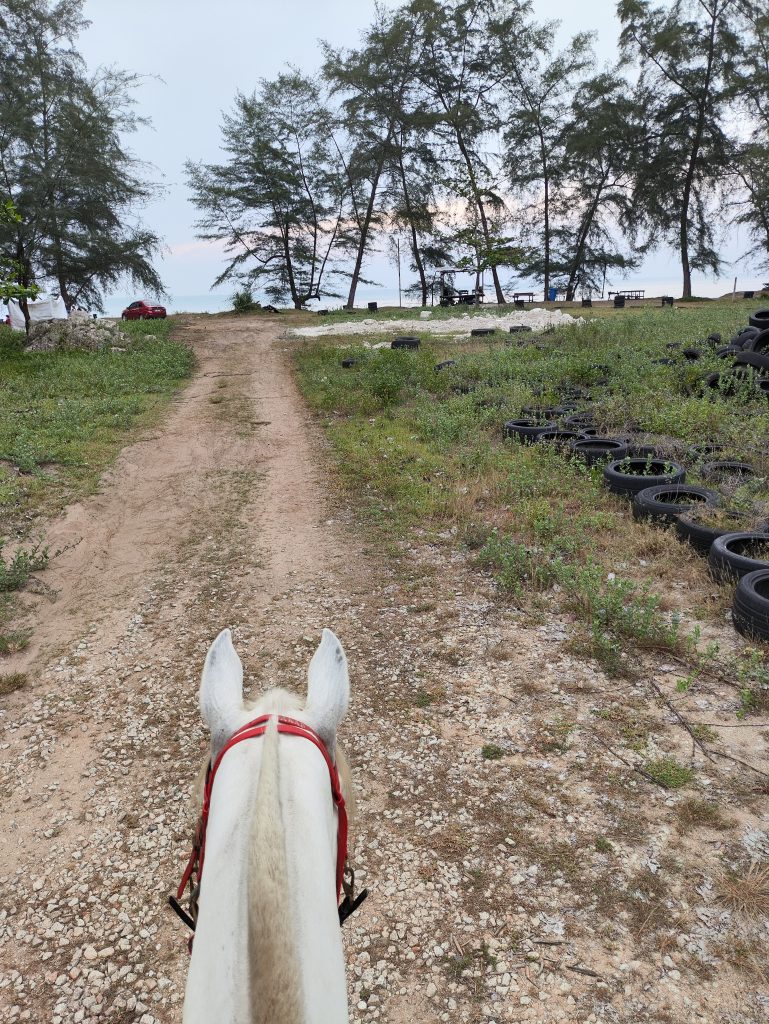 We did a lot of crossing between beach and trail. Definitely very fun!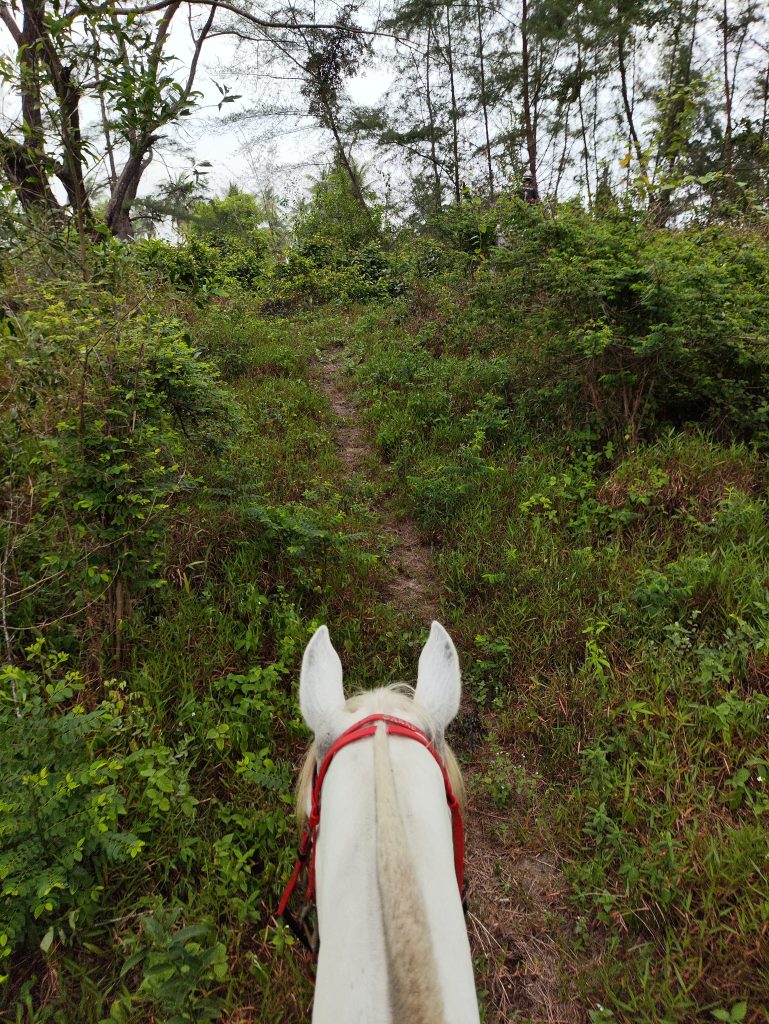 There were also a lot of uphill and downhill. Penn called this trail as roller coaster trail. Super fun.
I love this combination so much and I will for sure come back for more.
Of course, also not to forget some walking along the beach to enjoy the ocean breeze.
Good job, Che Penn for offering such a wonderful riding experience for us.
Che Penn is one of the most respected figures in the Malaysia equestrian world especially in the endurance scene.
I admire Che Penn's energy and passion for the sport.
More Information on Penn Endurance & Equestrian Club
For more information, please contact Che Penn +60 14-796 9739 or visit their Facebook page.
Check out other beach rides.