Pusat Ekuin Ladam Merah is located approximately 14KM away from Melaka city center. Haji Din, who is the owner also runs the operation with his staff to provide basic horse riding and horseback archery lessons.
The riding lessons are by appointment. I recommended visitors to contact Haji before visiting the equine centre.
The view of the entrance from Google Street View.
Upon entering, you will see Haji's beautiful house and the horseback archery facilities.
This area also serves as the grazing area for horses to roam around when there is no riding activities.
The centre has a big arena for basic horse riding lessons. Students can spend time here mastering the basic riding skills before advancing to horseback archery.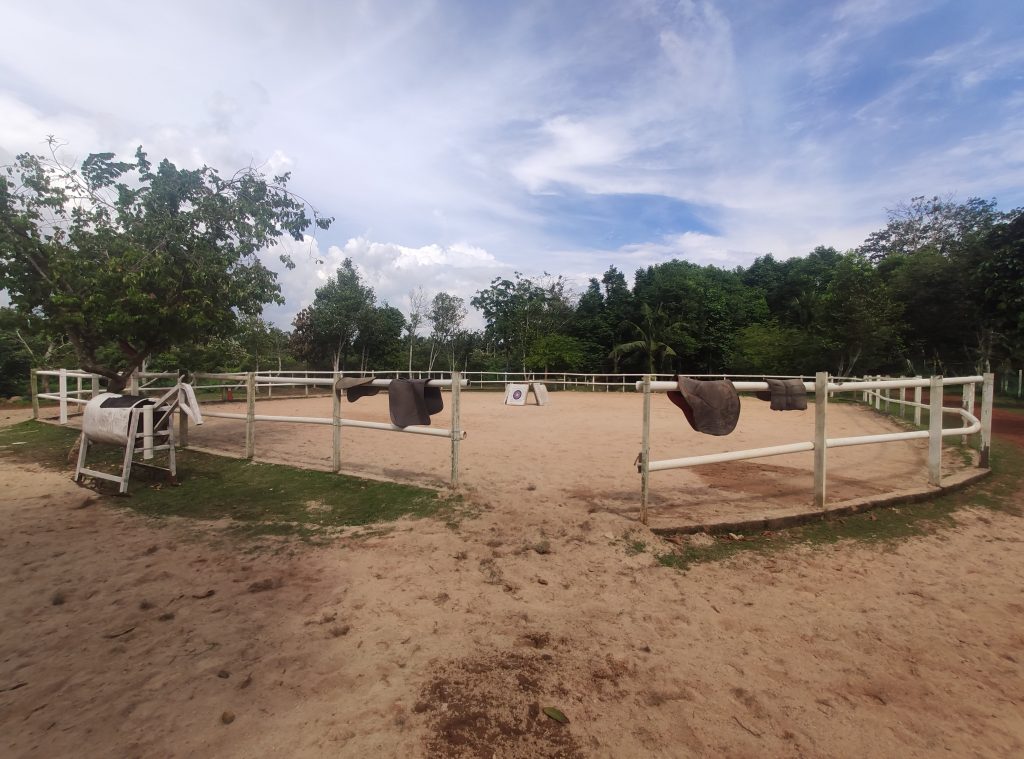 Haji Din is a specialist and famous for his horseback archery. So, it will be a really good idea to come here for horseback archery practice.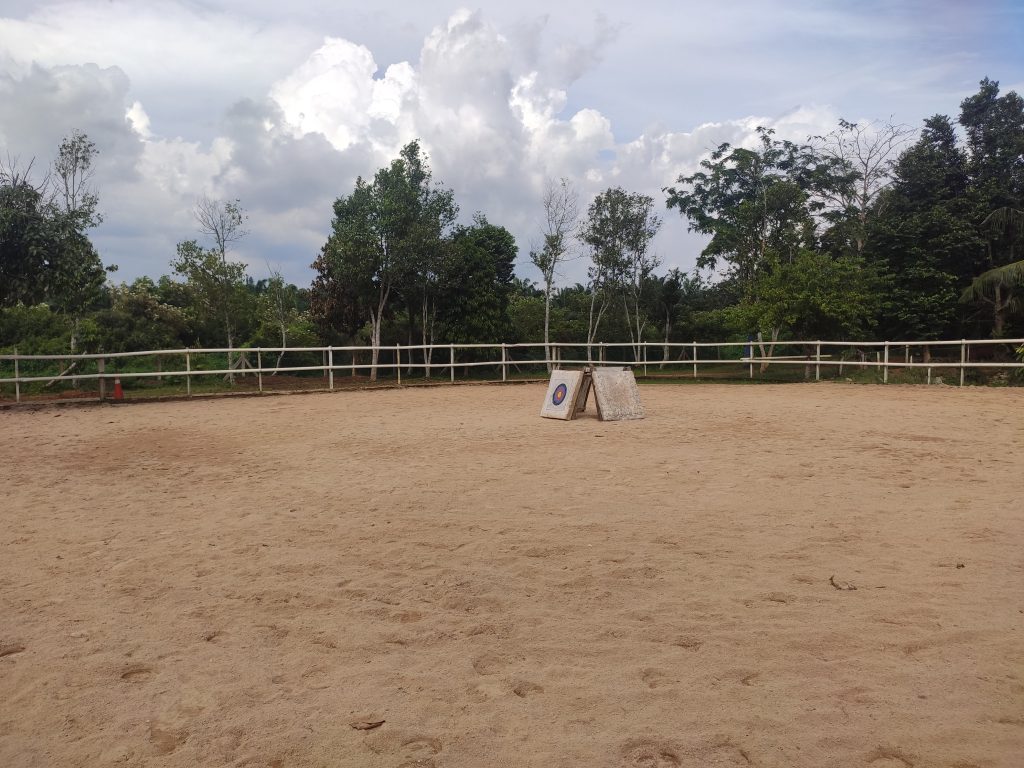 The stables for the horses.
There is also a mini track behind the arena.
There is a resting area in front of the arena for riders and visitors to hang out.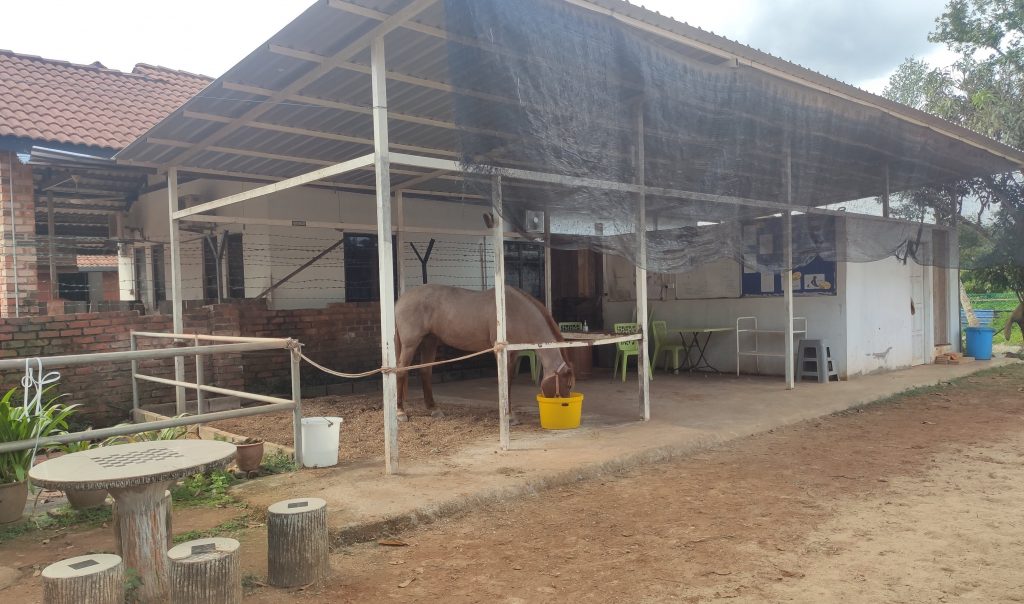 Haji Din is showing us one of his horses, Mansor – a very good endurance horse.
The main area for horseback archery.
Informative boards prepared by Haji Din to understand the big picture in horse riding activities.
We spent almost 2 hours chatting with Haji Din on how he started Pusat Ekuin Ladam Merah. Haji was generous enough to share some of his life experiences in the corporate world before setting up the equine center.
Haji even served us drinks and cookies. The hospitality offered by Haji Din to Kitty and myself is simply fantastic. Overall, it was a really pleasant experience visiting the facilities.
More Information on Pusat Ekuin Ladam Merah
For more information, please contact Haji Din at +60 13-381 3311
This is the location to the equine centre: