GoPro mounted on Aina's helmet and video edited by Ili.
It has been 9 months since I met Amirul, Aina and the family in Paya Indah Wetlands. I did not get their contact and have never seen them since. It was a pleasant surprise to see you guys again last weekend!
It was pretty early in the morning (7.45 A.M.) when I got there. The arena was rather quiet.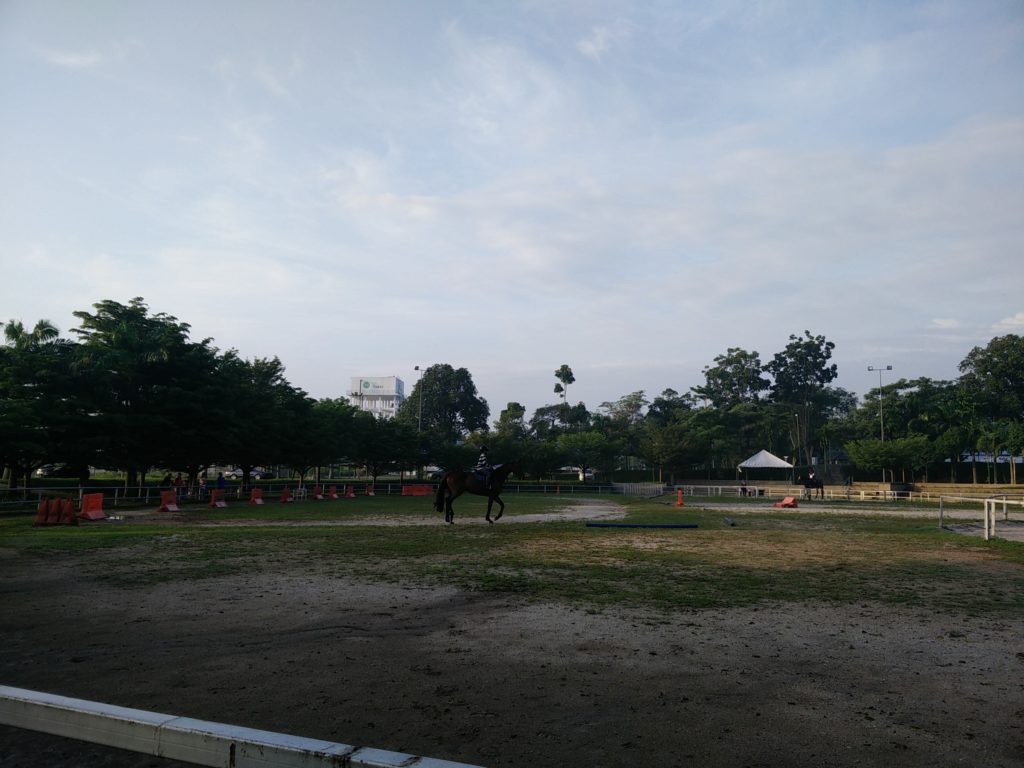 We got our horses and started off by warming up the horses in the arena.
Wasted no time, we head out to our ride!
It was really shaky while taking a photo on the horse back.
Rusdi, our trail lead was leading the trail. We took a break half way in. (Well… Aina and Hanim were hiding behind the tree.)
It was my first time riding Magoo. Back in arena in the morning, Magoo was a little lazy boy. It took me a lot of energy to get him to trot and his trot was choppy. But once I got him warm up, he cantered like a champion in the trail. It fact, his trot was fast enough to overtake the other horses!
His trot got much more steady when we were in the trail. Most importantly I had a really good time with Magoo!
The trail took us about 1 hour. It was especially fun when we were cantering together in the small path. It was quite an amazing scene sitting on the horse to see each other cantering.
Back to stable, we could see many students were training in the arena.
Doing good riders!
If you are interested to ride in MAEPS, feel free to contact En. Faud (+60 19-277 0449​⁠​) to find out more.
Until next time!