Kelab Berkuda Al Heyzum is located in Batang Kali, approximately 50km north of Kuala Lumpur. The club offers basic riding lesson and amazing trail ride adventure along the river for experienced riders.
We passed through a rubber estate before arriving to the club.
We made our trail ride appointment at 9AM, but we were few minutes early.
Wasted no time, Kitty mounted on her horse, Teja, a wonderful ex-polo that has extremely soft canter.
After about 10 minutes of warming up in the arena, we headed out to the trail!
Personally, I enjoy this trail very much as we get to appreciate the trees surrounding us along the track.
After trotting and some slow cantering for approximately 3km, we arrived to the entrance to the river.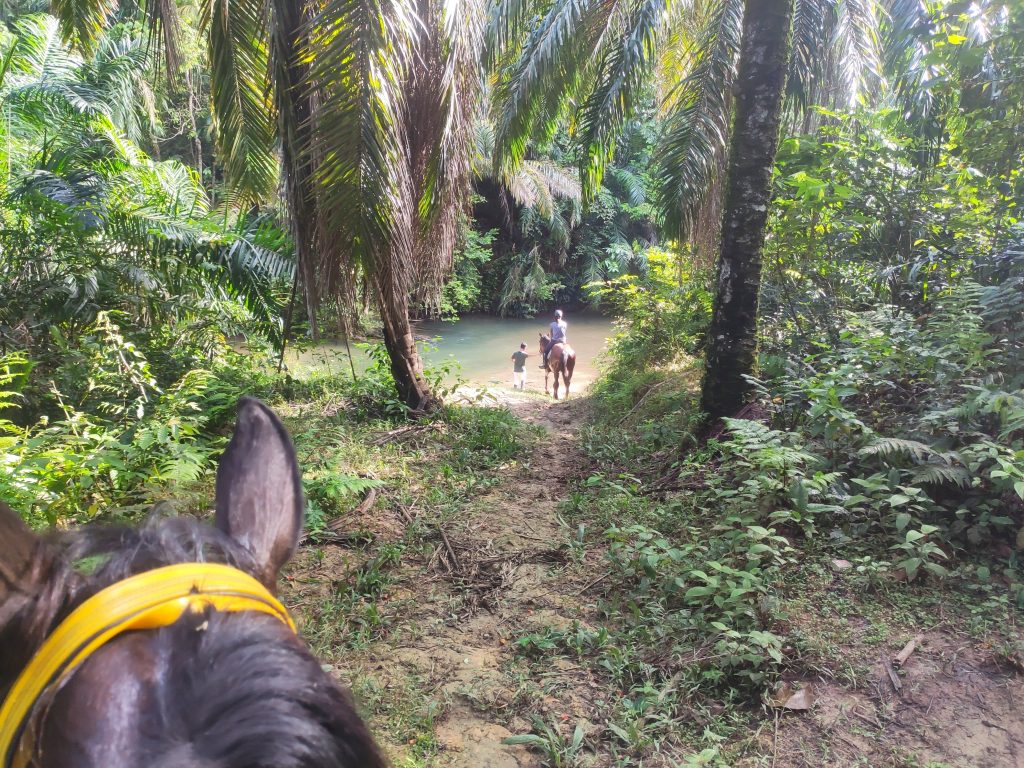 Happy girl posing with Teja in the river.
My view on Shakor, an endurance horse in the river.
Cantering on water is definitely one of the experience every rider should try.
The river can get pretty deep at some point. Get down to swim if you like.
More happy poses with Teja!
Sudden water attack!
We spent about 30 min in the river cantering. Needless to say we were all soaked from this trail ride.
We headed back with slow canter which is a very enjoyable experience.
Here are the facilities in Kelab Berkuda Al Heyzum.
Big arena for flat work and basic riding lessons.
Stables for the horses.
Shower area for the horses.
There is a little hut for riders and staff to hang out.
A float for transporting horses.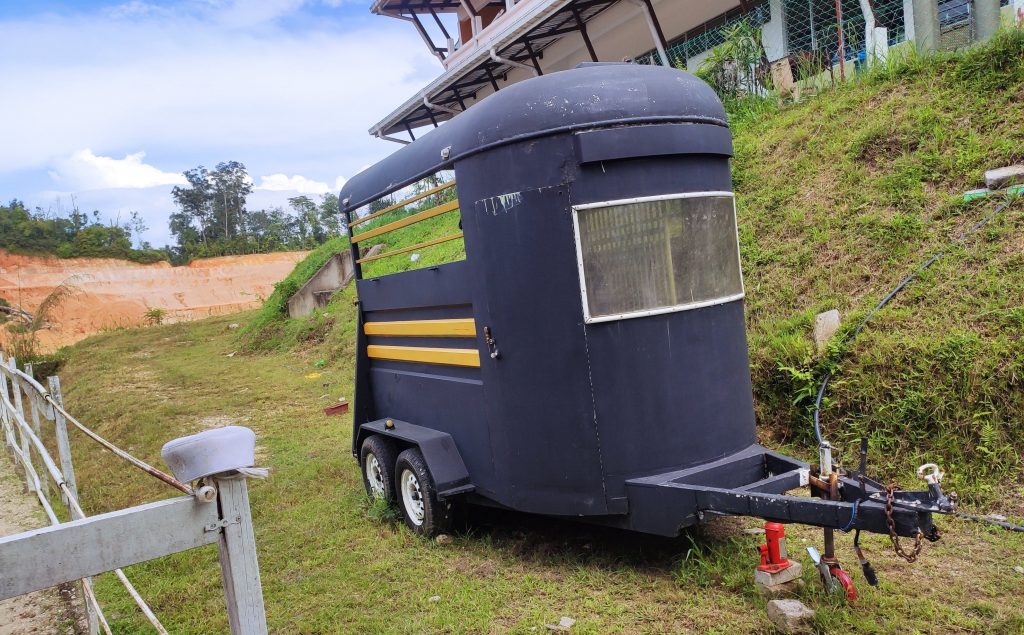 For more information, please visit Kelab Berkuda Al Heyzum Facebook page or contact Robi (+60 18-328 1740) to make an appointment.
Here is the location to Kelab Berkuda Al Heyzum.