Prominent Stables is located in Pulau Penang, approximately 25km away from George Town. The riding facilities offer trail ride upon request.
Setting up the horses in the arena.
The arena is big enough to comfortably warm up the horses before heading out to the trail.
Heading out to the trail with a clear weather.
Photo during the trail. Jeff on Ali, Yumi on Red. I definitely appreciate the simplicity of the horses' name.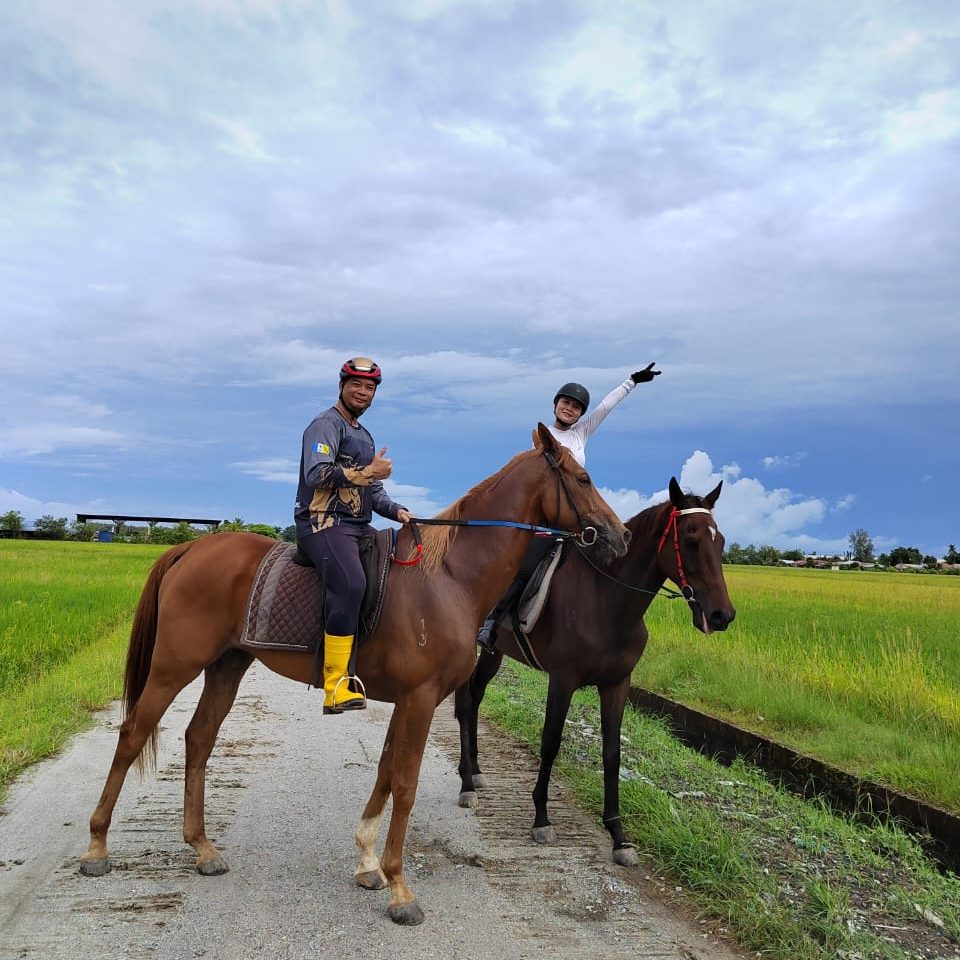 Posing with another rider.
The trail is about 12 km in distance and there are a few good spots for taking photos.
More Information on Prominent Stables
For more information please contact Jeff at 019-4447891 or check out their Facebook page.
The location:
Back to Home