Hang Tuah Equine Centre is located approximately 7KM away from Malacca city center. The centre is currently managed by Batrisya Stable & Riding Centre team led by Mr. Syam and Adam.
Batrisya Stable & Riding Centre has recently moved their operations from the previous location. The new location here offers an upgraded facilities for both the riders and for the horses.
There is also a bigger space for riding activities such as fun ride and riding lessons in the new location.
The sight of Hang Tuah Equine Centre with morning sunlight.
There are plenty of space in front of the riding centre for parking. Not to mention it's such an impressive facility!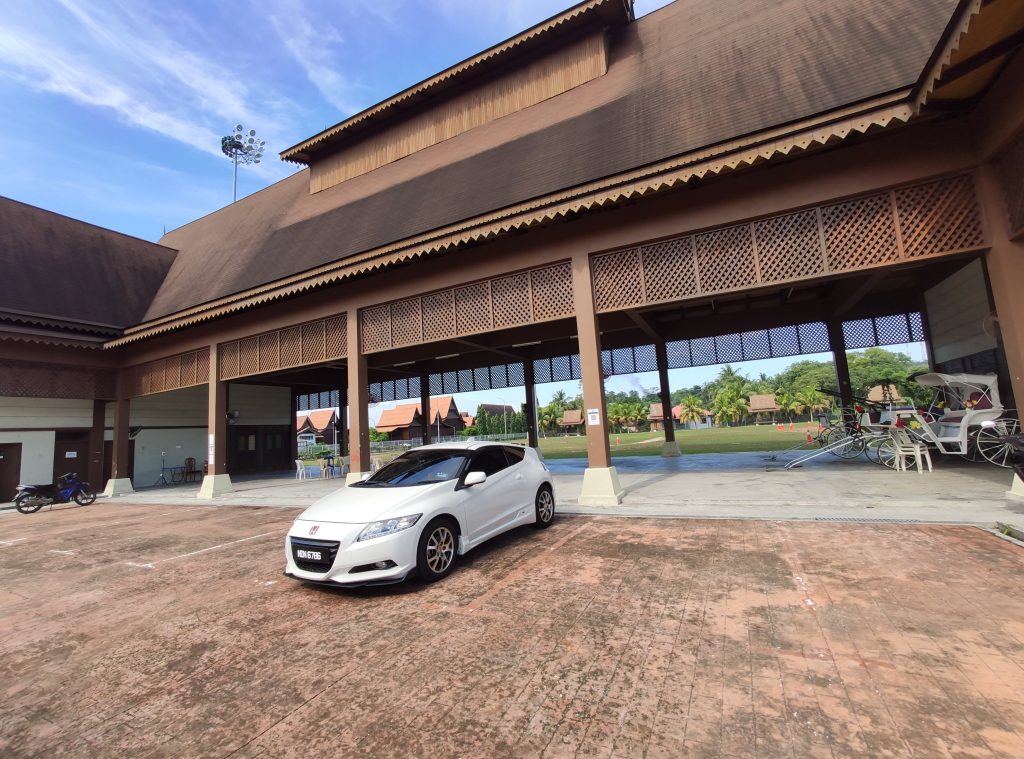 The stables that can fit a lot more horses.
There is also a mini rabbit collection in the riding centre that will entertain the rabbit lovers.
The riding centre offers funride, which is one of the favorite activities for the public.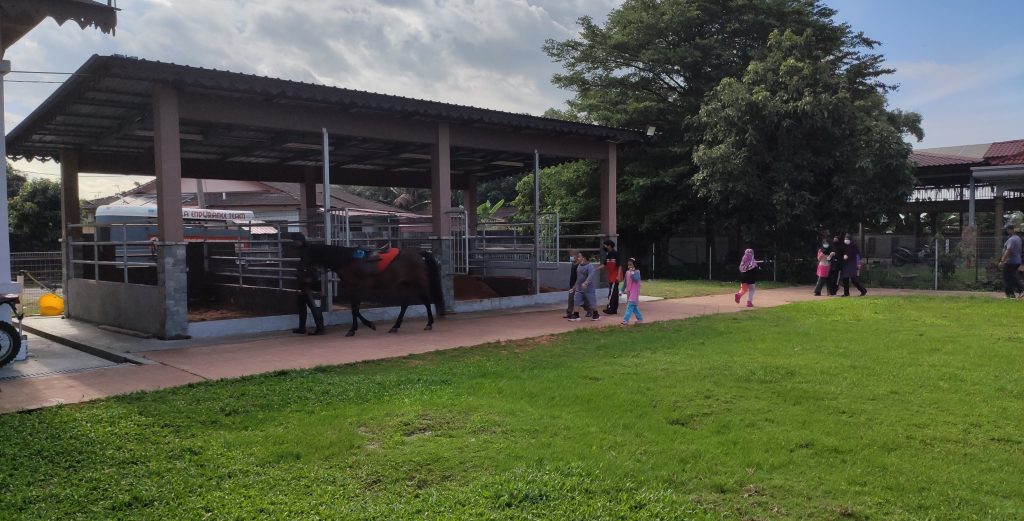 Carts for horse carriage that are well-maintained in great conditions.
At the back of the riding centre, you can still see Batrisya's team float for transportation purpose.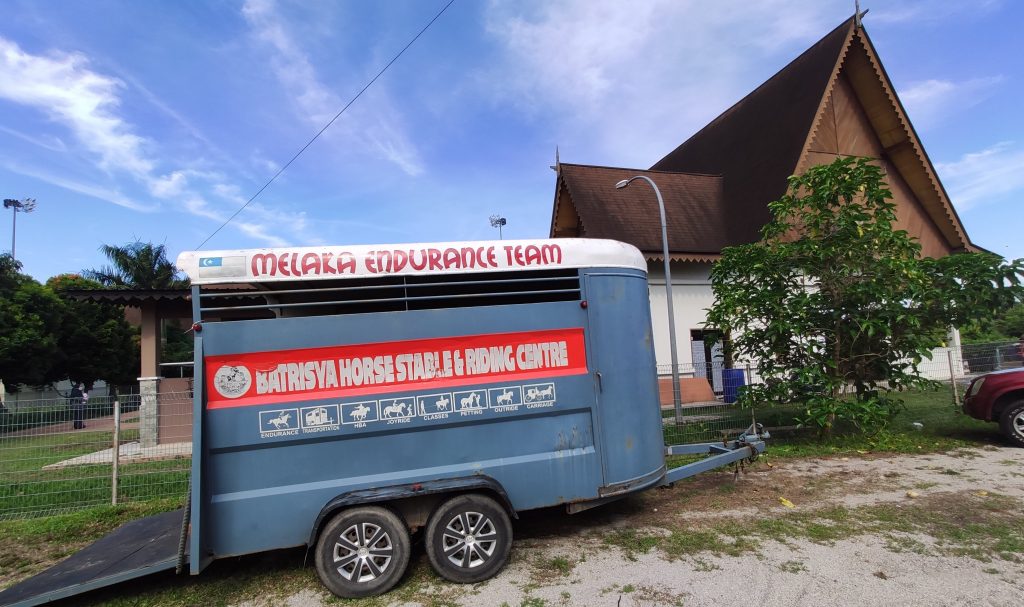 You can also see the new banner for Hang Tuah Equine Centre is up!
The full list of activities are listed as below.
Leisure Ride in Hang Tuah Equine Centre
Mr. Syam and and Adam arranged a leisure ride for Kitty and myself during our visit.
Hakim led the way while Adam escort us from behind.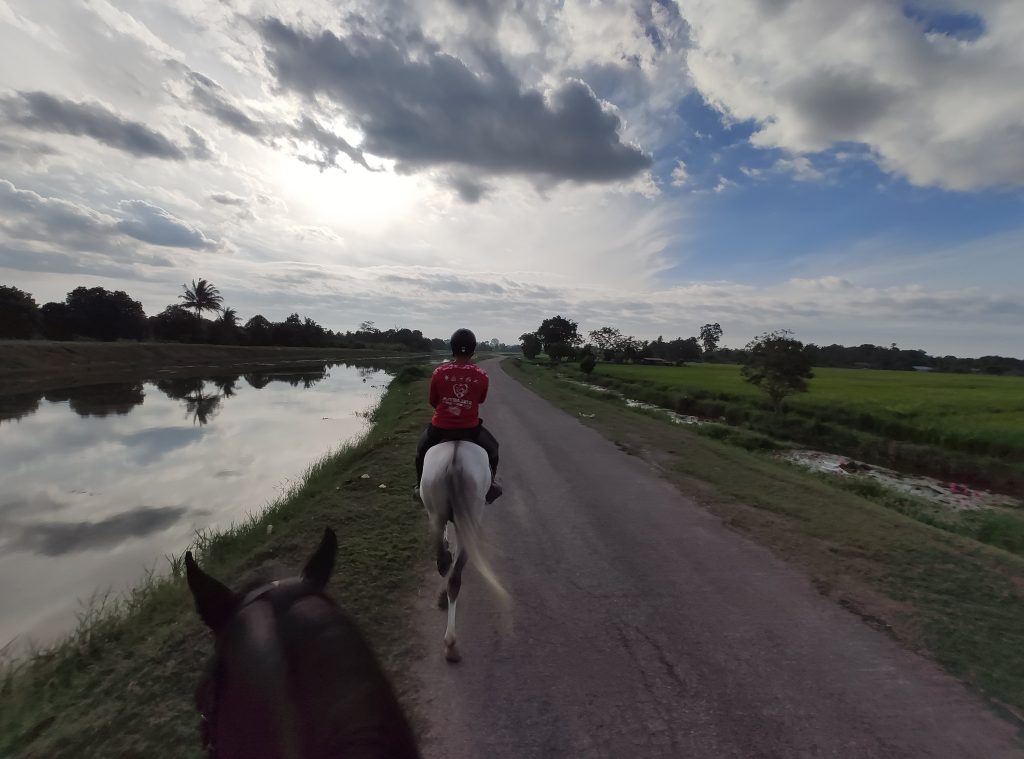 We rode along the river and walked pass paddy field. Absolutely peaceful scenery.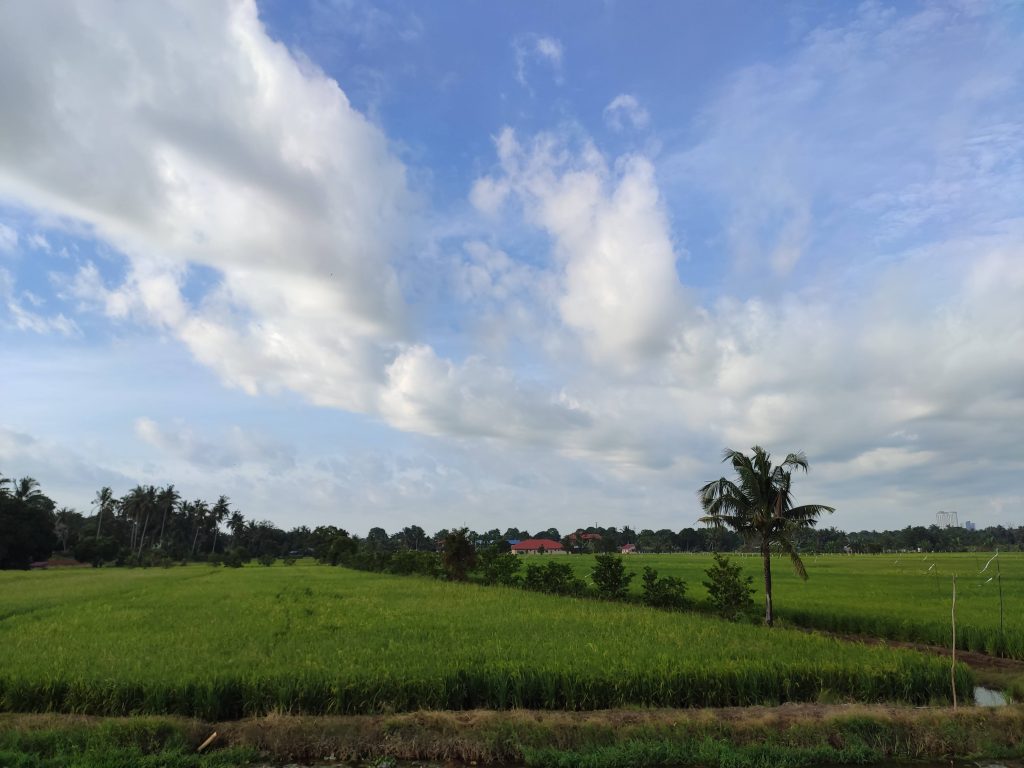 Happy girl put a big smile on her face!
Adam was kind enough to take a lot of photos for us along the way.
We spent a lot of time enjoying the calming scenery along the river.
We stopped by to pose in front of the riding centre.
As we returned, we spent a little more time with the horses in the paddock giving them some active trot and slow cantering.
Kitty was enjoying her time petting the horses in the stables.
This is the shower and drying area for the horses.
Overall, it was an enjoyable time for Kitty and myself visiting Hang Tuah Equine Centre that is managed by Batrisya management team.
Great job for the team looking after so many horses and providing riding facilities for the public. If you are in Melaka, you should surely drop by for a visit.
For more information, please contact Mr. Syam (+60 19-756 3341) or Adam (+60 12-638 5673).
Here is the location of the riding centre: