3S Equestrian Centre is strategically located right next to Taman Tasik Cyberjaya. It is a favorite leisure riding place for many kids and adults who like to try riding a horse for the first time.
There is a paddock for general riding purpose. You can take riding lessons or a joyride in the paddock.
The center houses about 6 stables. 4 stables facing the front and another 2 facing the back.
The stables are fully occupied with a good mixture of different horses, pony and even a baby horse!
This baby horse is only about 6 month old and he is still staying with his mother.
Khalifa – a horse previously used for jumping and currently staying in the stable. He is a tall horse and is very suitable for taller adult riders.
Queen – a very calm mare, currently own by a private owner. Queen is perfect for a relaxing leisure outride. She is busy munching her breakfast!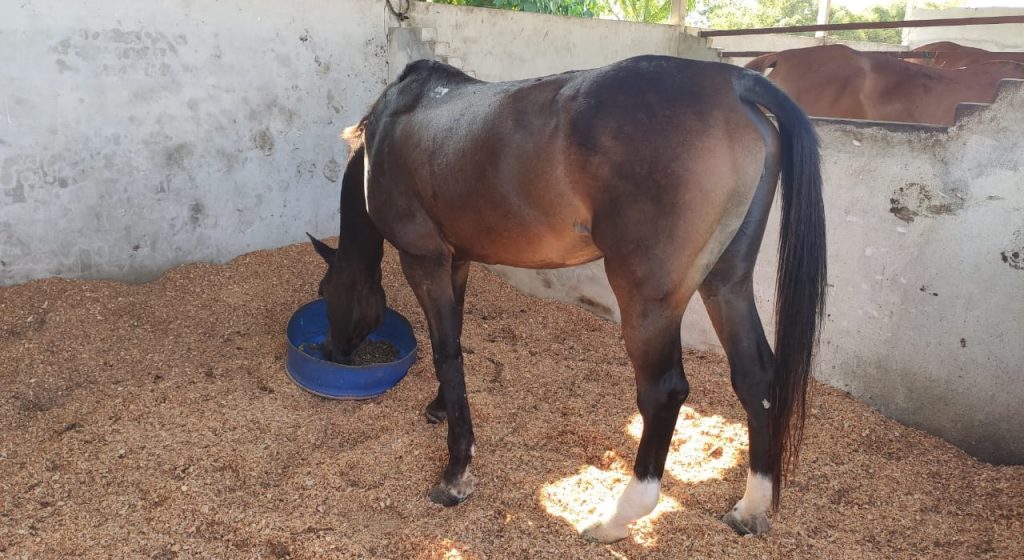 There is also a pony who can be really loud when he neighs.
There is a small hang out area right next to the paddock. Riders can sit there to hang out while seeing other riders ride.
Sometimes I go there for an easy practice ride in the paddock with my favorite horse, Albait. But usually, I will go for a trail ride.
On the way out to the trail.
3S Equestrian Centre trail route in the morning.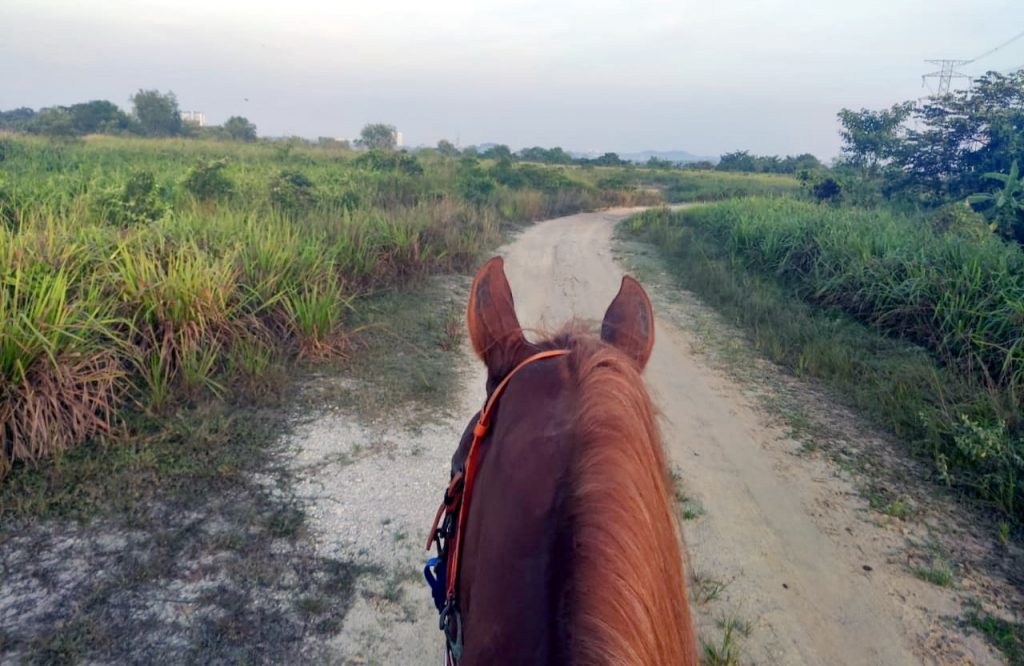 Chilling at the tree area for horses to rest.
We passed by a lake on our way out.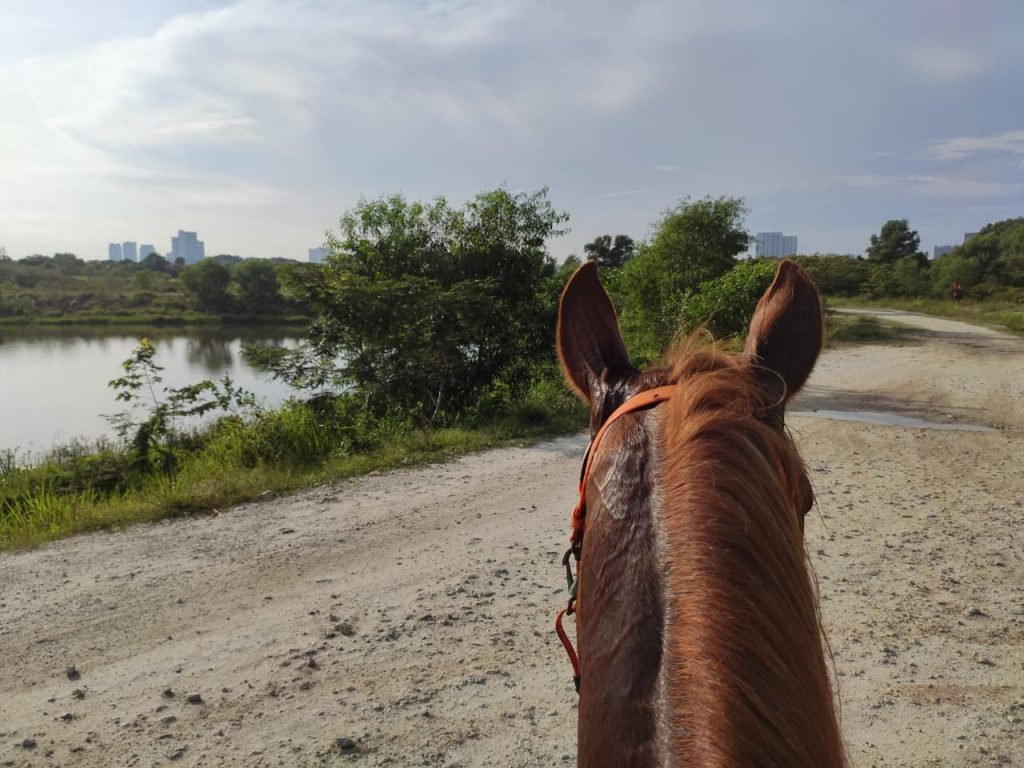 We exited the trail.
Passing by another small lake along Cyberjaya road.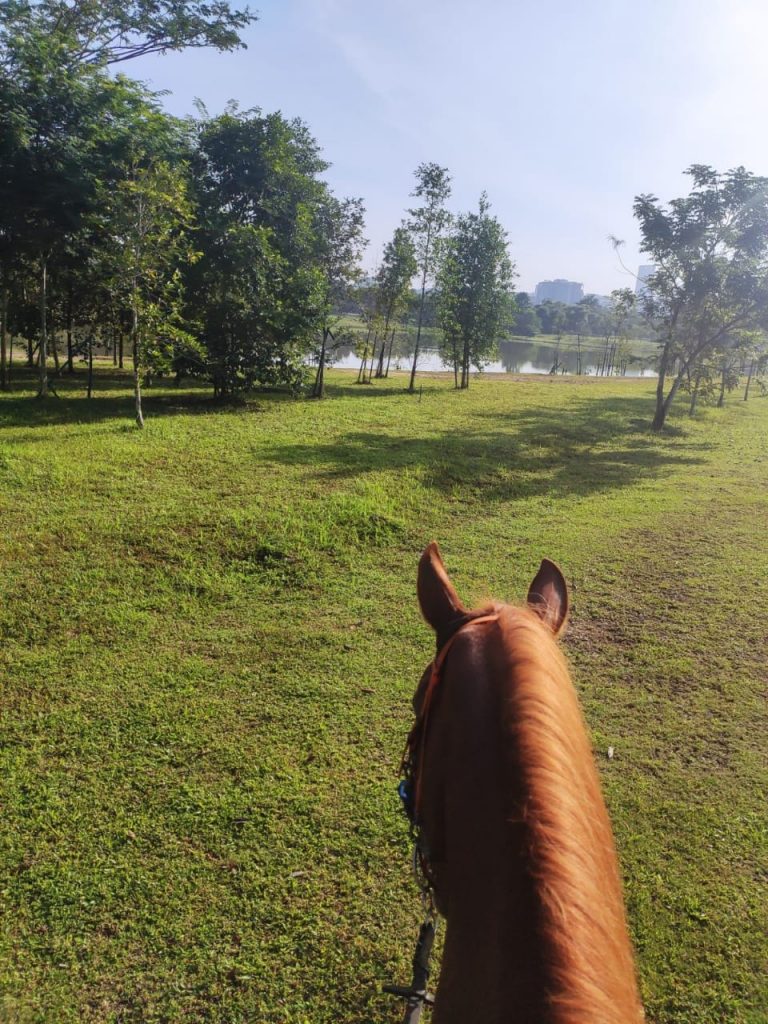 The trail ride is approximately 11KM and will take about 1.5 hour depending on how fast you ride.
More Information at 3S Equestrian Centre
Here is the location to 3S Equestrian Centre. To find out more, please contact Along at +60 11-6456 3259 or Tuan Syed at +60 12-727 9002.
Visit Home to find out more about other horse riding places.