Since my last visit to Algontory Stable riding in the arena, Algontory trail ride is now open for public.
We have a large group, total of 8 horses hacking out.
After a short briefing, we headed out with Afiq leading the way with his beautiful grey horse named Snow.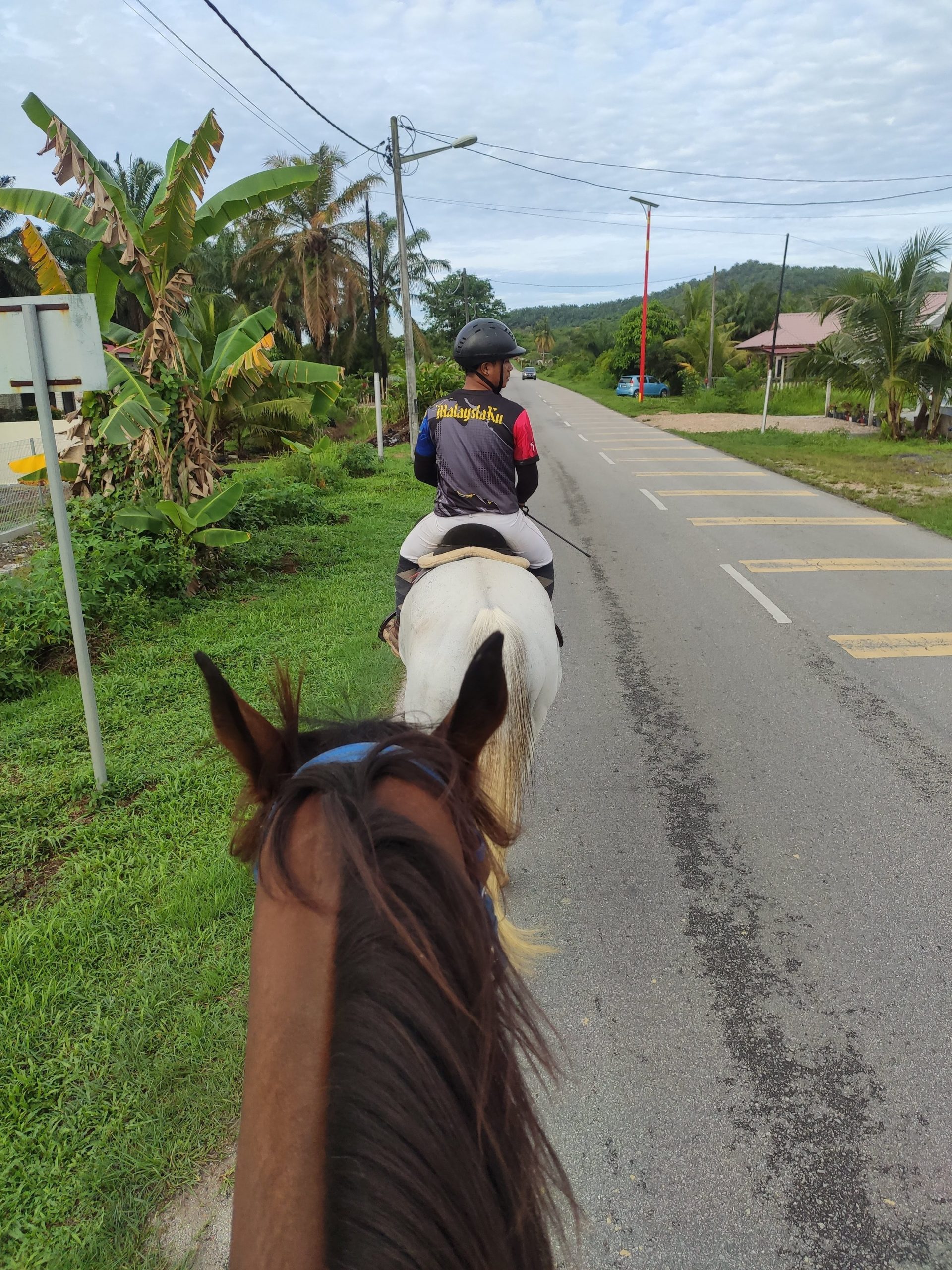 We trotted along the village for about 1 km before entering the trail on the left.
Off road – entered into the track.
The views between the ears in the track. Plenty of green and relaxing sceneries.
There are a fair bit of steep uphill cantering in this direction.
And you will get fairly nice view from the top.
We spent some time taking photos at the top of the hill.
The riding buddies for the day.
Everyone was taking a break. The Algontory crew members was thoughtful enough to bring some mineral water bottles for the riders to drink.
Posing for photos after tiring ride to the top of the hill.
A video view from walking around the top with my horse, Alif.
It was approximately 12km to complete the Algontory trail ride.
In the last 2km, we cantered on the road circled around the village.
Another video in TikTok done for Algontory trail ride. Good job team for making the video post riding as memory.
Our riding group came back and gathered for our breakfast. A spacious environment for us to move around in front of the stables.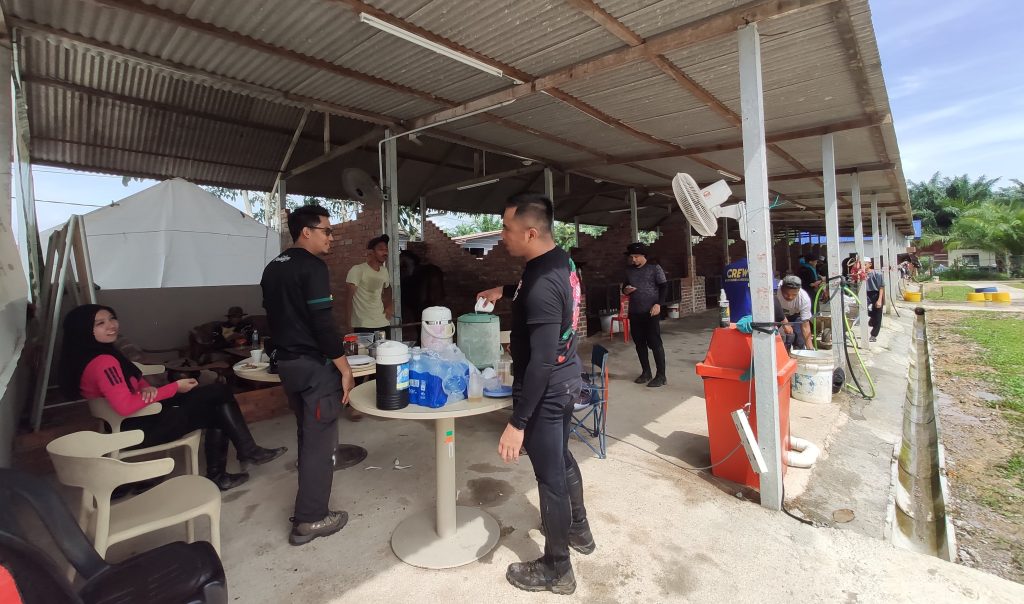 Algontory team is generous to prepare nasi lemak, sambal and fried chicken for us as breakfast after burning the calories.
We cover approximately 12km in one and a half hour.
Algontory trail ride offers a good challenge for the experienced riders. It's been a while since I last had such an exciting ride with the team!
More information for Algontory trail ride
Please contact Umar at +60 17-620 0661 or visit their Facebook, TikTok, Instagram.