It's the first week after cross-state travel is allowed since MCO, Jac and I went to Bidaisari Stables in Janda Baik for an outride on Sunday. Here is our awesome hacking group photo.
Warming up in paddock.
We went to the kampung trail today. It was not a very long trail since the horses are just getting started again after a long break. It was approximately 8km and we completed that in about an hour.
While coming back, we took some time to pose for photos.
Upon coming back to the stable, I dismounted first while the other riders continue riding in the paddock.
Solea looking a little tired after coming back from kampung trail. It's the first time I ride with Solea. She was naughty in the paddock trying to canter around on her free will for a short while. She has been a really good girl out in the trail by following the horses in front. Her trotting is easy and cantering is smooth. I think she can be a good horse for taking to endurance.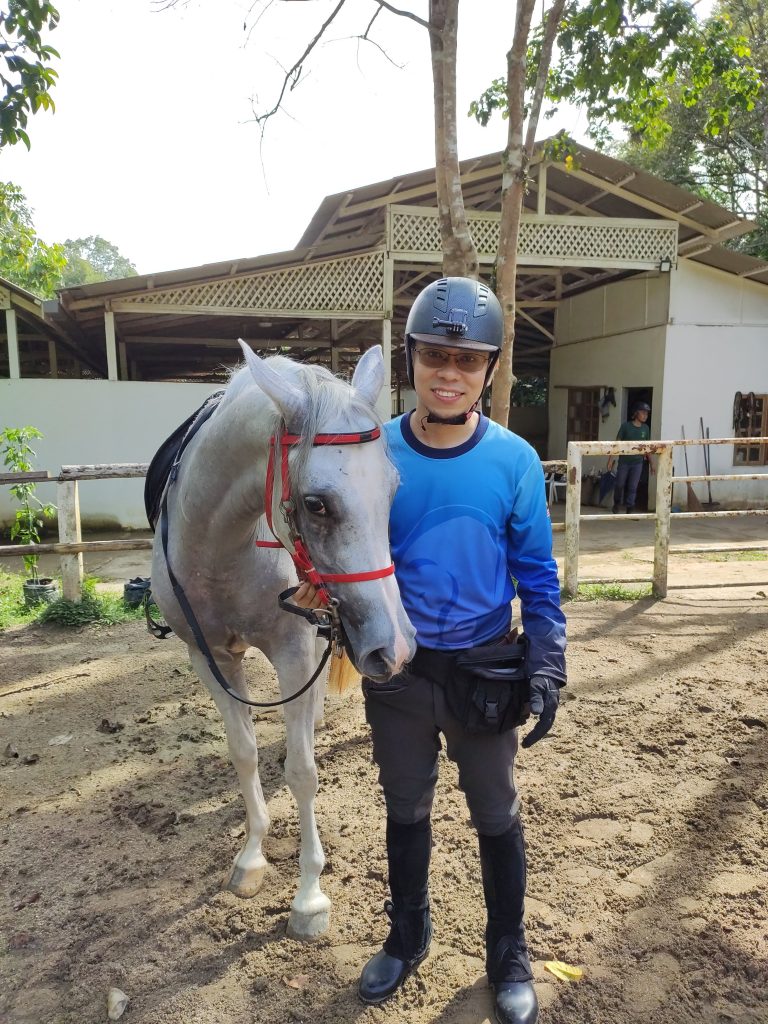 After we came back, we saw Natasya was practicing her walking and trotting on Bella.
Natasya has been absent from riding for some time. She was trying to get back her rhythm on the horse. Jac was busy body kind enough to help her out by leading the horse in front.
Coach Yasman was giving some extra pointers to Natasya after a few more rounds of riding in the big paddock.
I didn't get to play with Bomber today but she has always been such as a darling for the us in Bidaisari Stable. Go try riding with Bomber, it's so fun!
Here is a couple a video of us training the rested horses a week before inside the paddock.
Here is an outride video we did back in November 2019 where we took an endurance trail for almost 20KM. It was a really fun trip, be sure to check out the video!
Here is the address: Jalan Cherengin 1 28750 Kampung Janda Baik, Pahang, Malaysia. You can also check out the Google Map.
For more information, please contact Yasman at (+60 11-3229 3111) or visit Bidaisari Stable Facebook page.
Until next time!