SEDEC Equine is located approximate 16km away from Kuching city center in Sarawak.
According to the owner, SEDEC Equine stands for Sarawak Development Center for Equine.
Here is the entrance of the riding school, along a straight road.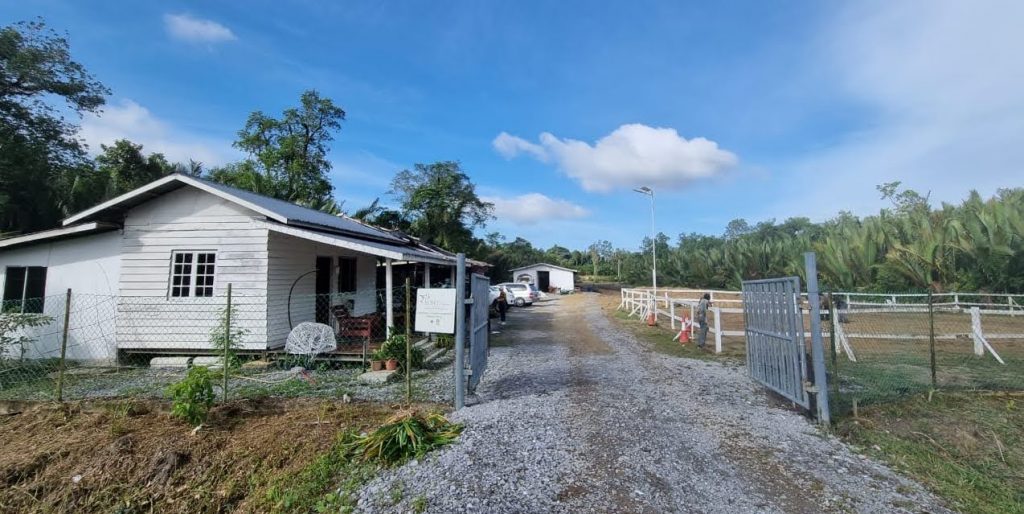 When I arrived, Coach Shaza, was training her student.
At the point of writing this, SEDEC Equine is the only riding school I could find that is open for public for riding lesson.
A staff was lunging a very active horse before putting the saddle on.
The riding center is also open for public to try a joyride if you want to get a taste of riding a horse with an affordable fee.
The staff will help you to get on the horse and hold the horse to walk for a few circles.
If you are into taking riding lesson, Coach Shaza can teach you the right techniques for horseback riding.
Coach Shaza (on the right) is an active tent pegging player, who actively takes part in competition in Kuala Lumpur.
Coach Shaza showing the student how to check on the girth before mounting.
Student mounting on the horse from the ground.
Once the students are done with their riding lesson, they can also hang out at the resting area.
Infographic about horses on the wall.
Looking out from the resting area.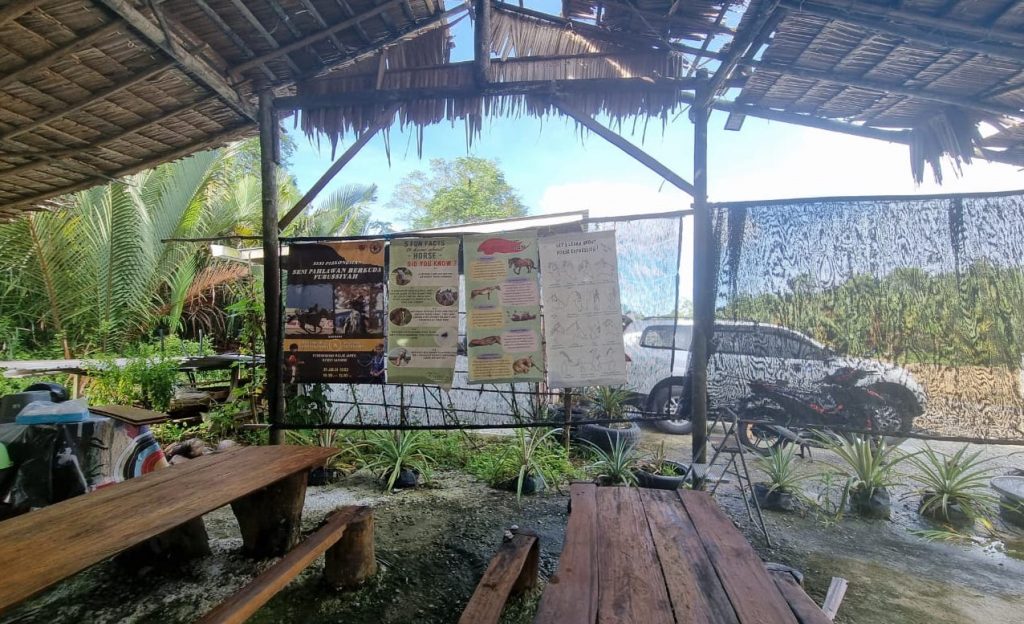 Tastefully decorated with plants at the reception area.
Toilet for changing clothes or taking a bath after your riding lesson.
Also plenty of parking space within the facility.
Moving inside, there is a float for carrying the horses for traveling, carrying the SEDEC Equine brand.
The stable where approximately 10 horses live.
Inside the stable.
More Information on SEDEC Equine
If you are interested to go for a visit, please contact Coach Shaza at +60 11-2308 6773 or visit their Facebook page.
Do take note that the entrance of the riding center might not be very noticeable along the street. I recommend you to slow down upon reaching the entrance.