Kembara Sunnah Equestrian Team is conveniently located 7 KM away from Kuantan town in Pahang.
The team offers beach ride for the experienced riders and joyride by the beach for the beginners.
Riding lessons will be by appointment only depending on the availability of the instructor.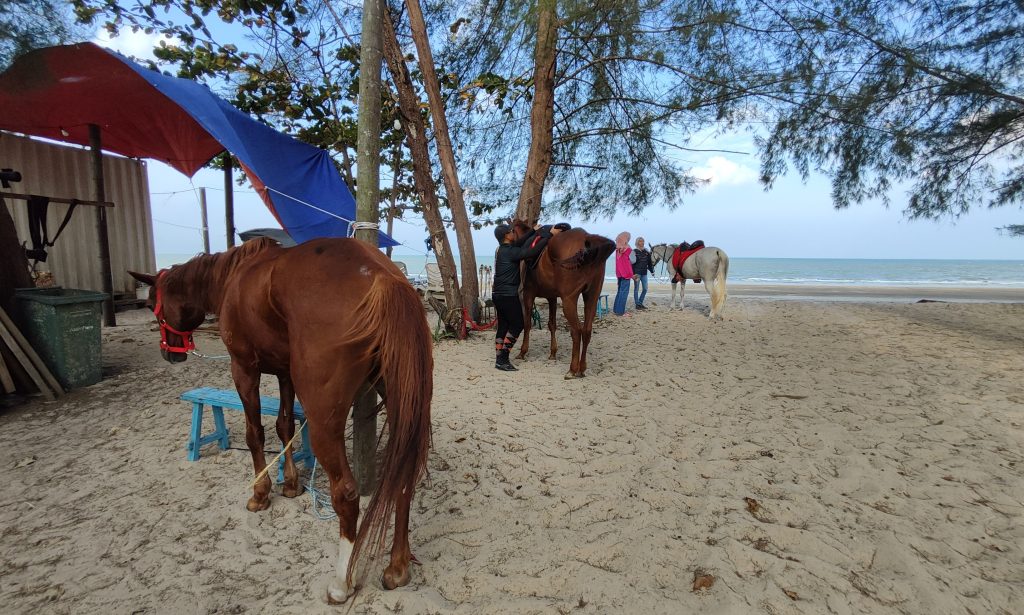 Horses are prepared by the crew for beach ride.
The cabin used as the tack room for all riding equipment.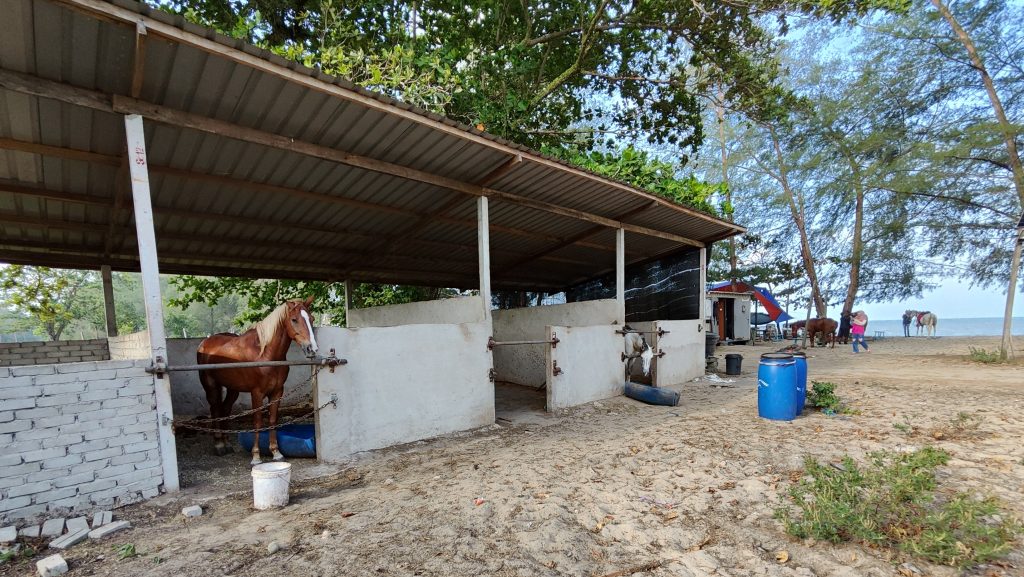 A row of stable by the beach. What a wonderful living environment the horses have!
Another horse is getting ready for riding.
A playful buddy in the house.
Interior of the stable. Well-ventilated for the horses to breathe the fresh ocean breeze.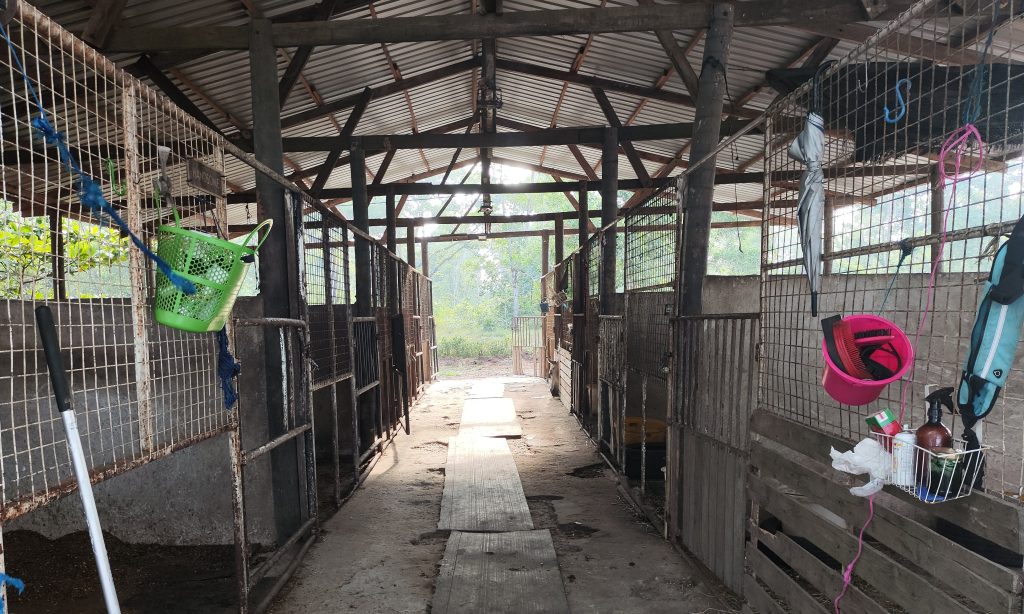 The other side of the interior. Pretty thoughtful to have the mat in the middle to avoid slippery.
Beach Ride at Kembara Sunnah Equestrian Team
After tacking the horses, we headed out to our beach ride.
Rahman is a nice horse that is fairly easy to handle. He could go fast or slow depending on how much the rider asks for.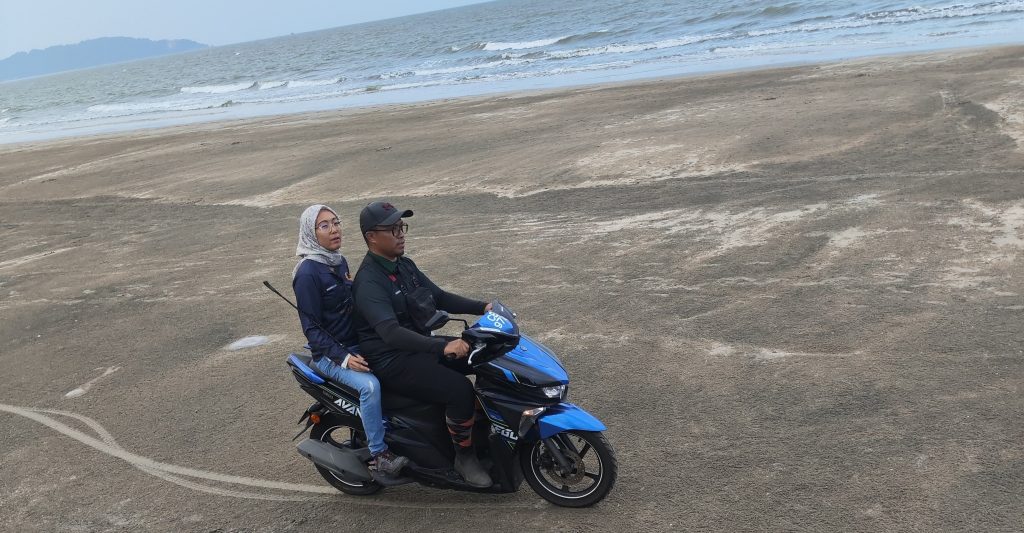 Iesman and his partner came along to escort us.
Riding along the beach enjoying the ocean breeze in the evening.
There was a carriage passed by the same beach while we were riding.
Giving Hidayah a try while passing by a stream of water flowing back to the ocean.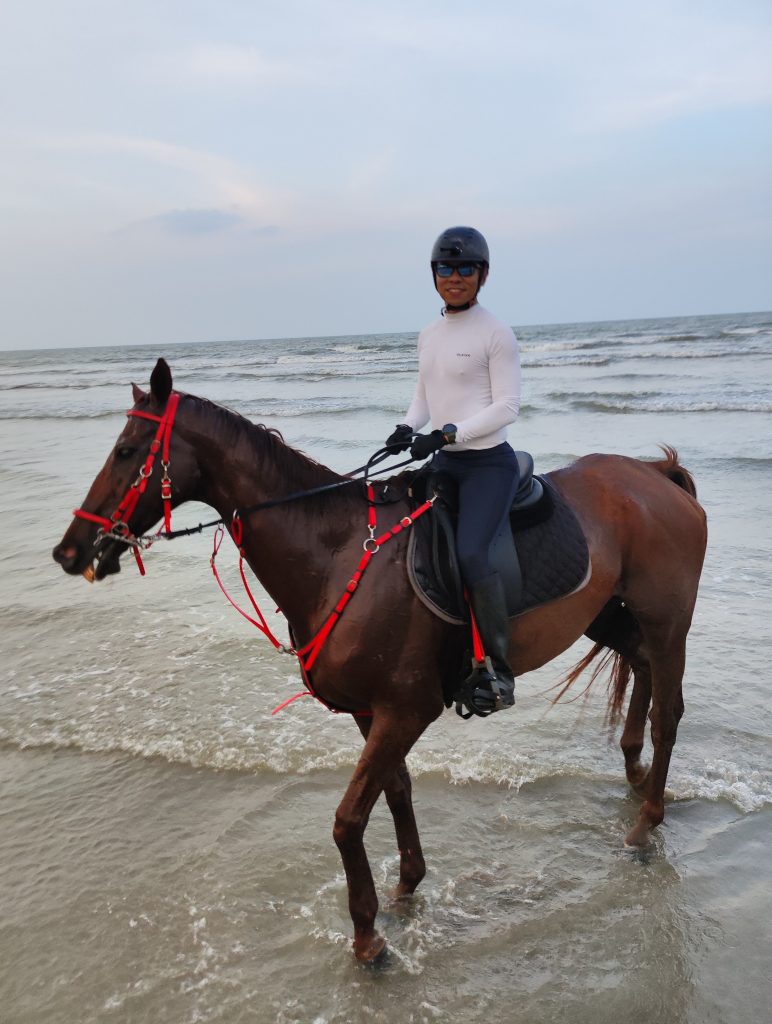 Solo photos by the beach with beautiful horses offered by KSET.
It took us about 1.5 hour to return to the stable. Of course, you can also opt for a longer beach ride if you are up for a challenge.
More Information on KSET
For more information, please contact Iesman +60 13-333 5733 or Naim +60 17-987 6392 from Kembara Sunnah Equestrian Team. Visit the Facebook page for more recent photos and videos.
I have definitely enjoyed my time in KSET with their prompt communication and great hospitality in taking care of our riding needs.
Note: Many know this stable by the former name of Kugie. It has been re-branded as KSET (Kembara Sunnah Equestrian Team) recently.
Check out other beach rides.