Kesuma Stable is located in Semenyih, approximately 40 km away from KL city center.
The stable was founded by Suhly and Ina, a lovely couple back in 2021.
They started off riding horses as personal hobby many years ago.
At the point of writing, the stable already has 6 beautiful horses, where 5 are mares and 1 is gelding.
As you enter the stable, you will see a big arena on your left.
The arena is often use for horse back archery practice and also for basic riding lessons.
As you move in further, you will see the stables where the horses live.
Say Hello to Puteh, Shifa, Qaisara and Nina!
Further in, you will see 2 more horses.
They are Rose (left), a mare used to live in MAEPS that has a private owner and Gunther (right), an ex-race gelding that is going through schooling again.
Puteh is one of my favorite horses in the stable with a little bit of naughty character but has shown a lot of improvement in the recent weeks.
Saddles hanging next to Puteh's box.
There is a feed area where the food and utilities are. Pretty neat!
There is a washing bay that can fit up to 2 horses at one go, with rubber mat to avoid being slippery.
The tack room for storing the gears for riding needs.
The tack room also has fridge that keeps cold beverages for riders. Riders can purchase the drinks at an affordable price.
A simple and functional setup for washroom.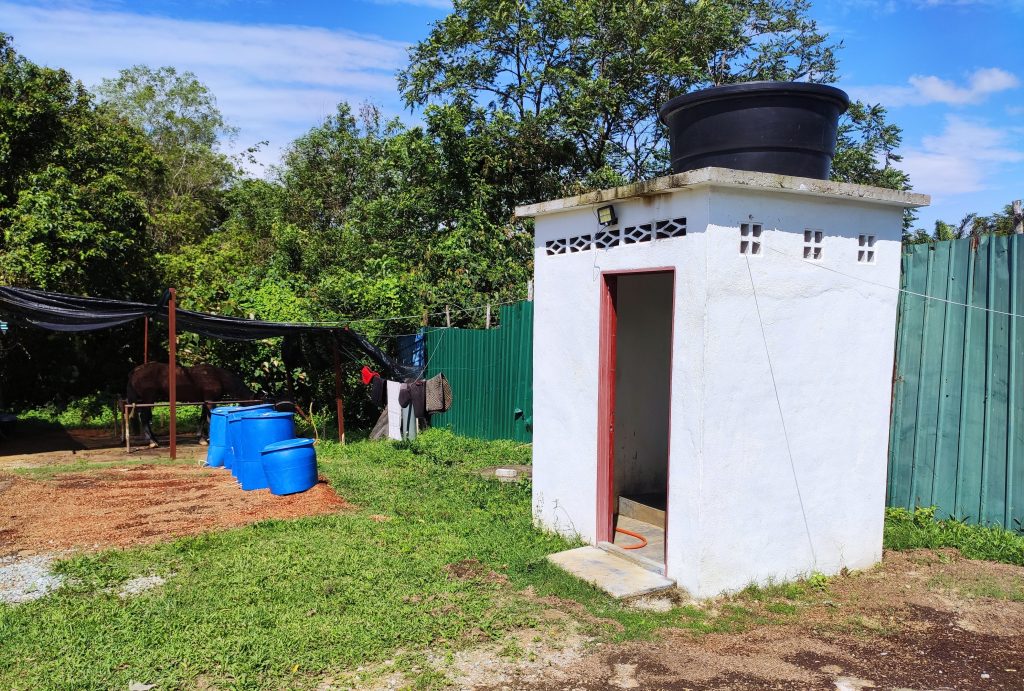 Kesuma Stable also offers trail ride. Suhly and Ina use the ATV for outride purposes.
A few more shots around the arena.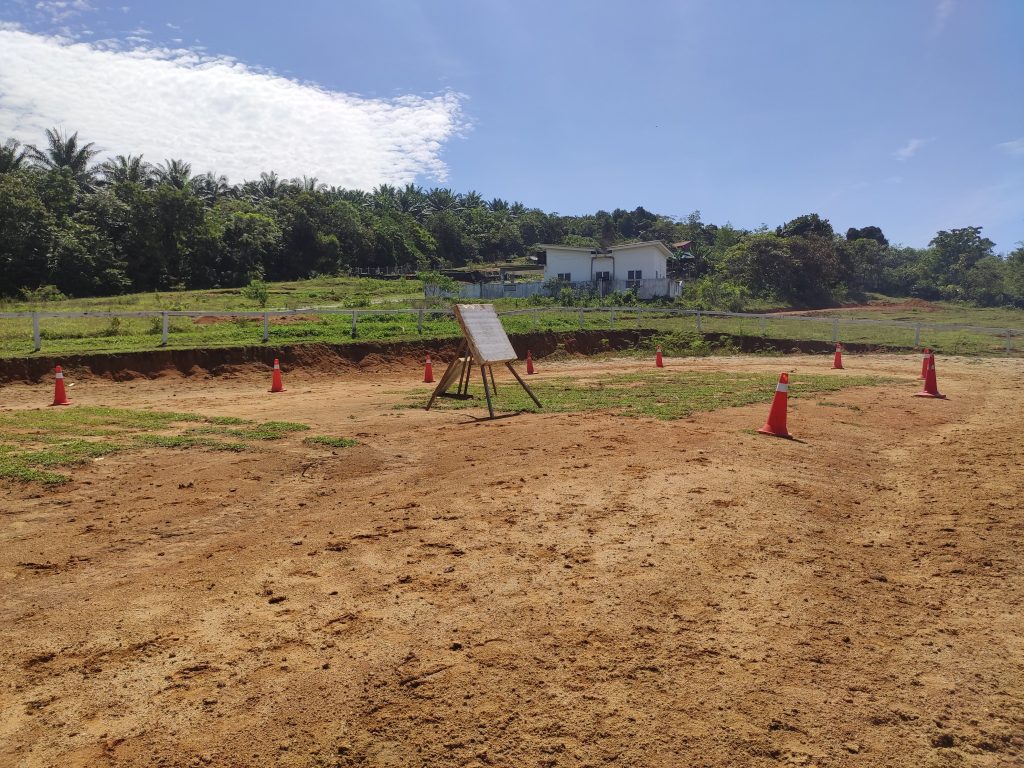 When the horses are grazing in the arena.
More Information on Kesuma Stable
Kesuma Stable owner, Ina (left) and Suhly (right) in the house.
I always find myself enjoying my time in Kesuma Stable either with their trail ride or simply riding in the arena.
Sometimes, the facility also runs a short 1-day tent pegging course by Coach Nasrul.
The stable is privately run and not doing too many public advertisement. Please contact Ina at +60 12-694 7408, or check out their TikTok.