Sunset Ranch is located 8 miles away from Los Angeles.
Upon arrival, the registration booth at your right side. You see this wooden house on your left.
Horses roaming around the ranch. Ready for riders to go out to the track.
Horse is ready! This is the area riders mount on the horses.
The mini version of the Hollywood sign in the ranch.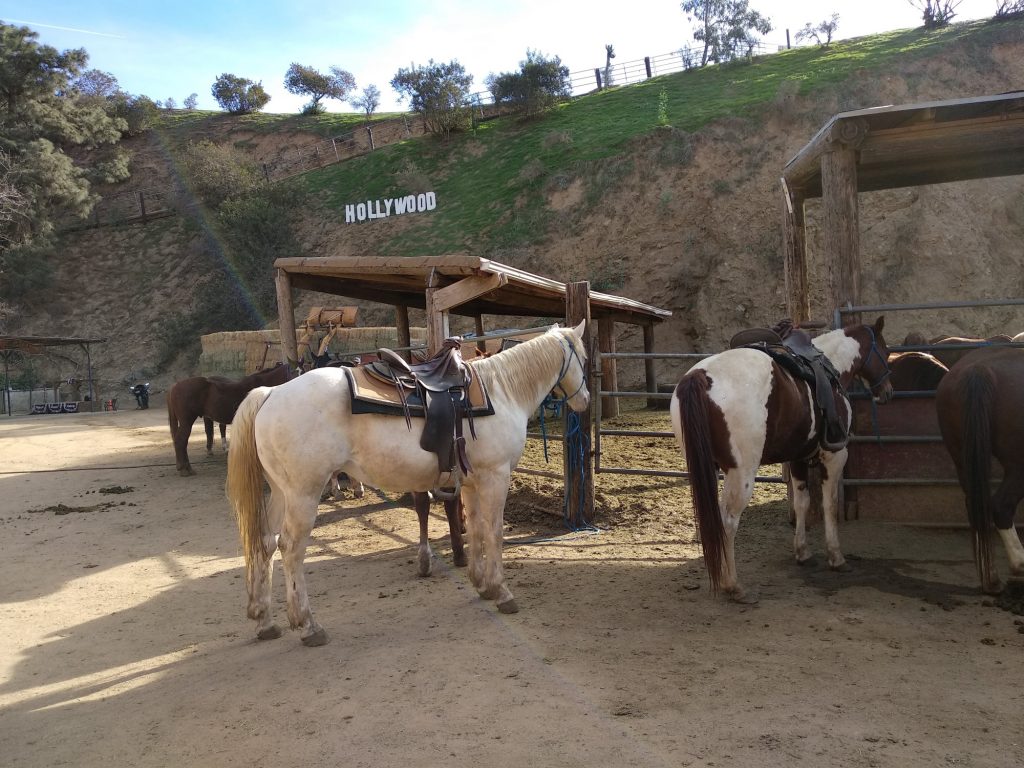 Few more horses around the ranch ready for riders.
Our guide, a local teenage girl who has been riding in the track since young age is preparing her horse to take us out to the track.
Ready to go!
Some briefing before hitting the track.
Hey guys, come over faster!
Everyone is looking good!
Continue to walk on the track.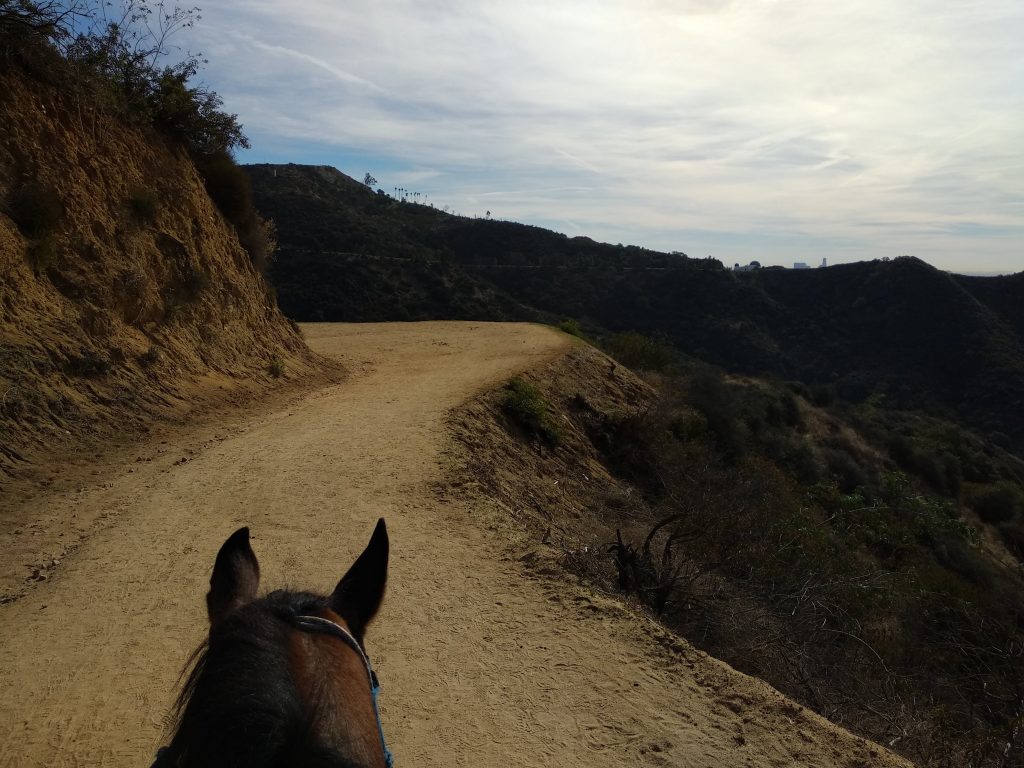 The sun was hot, but the wind is really cold during winter.
Looking back at the track.
The trail is a popular spot for hikers to take a walk on the weekend. While we were riding, there are many also hikers along the track.
Alright, everything still looks good.
Walking along the long track.
The mountain there is not super green during winter because lack of rain. I bet the place look much greener during summer when it gets wetter.
On the top left side of the photo, that's the viewing area for hikers who come all the way up to have a good view of Los Angeles.
The tall buildings in the center of the photo is the downtown area in Los Angeles.
We stopped at the peak to rest and of course to take some photos.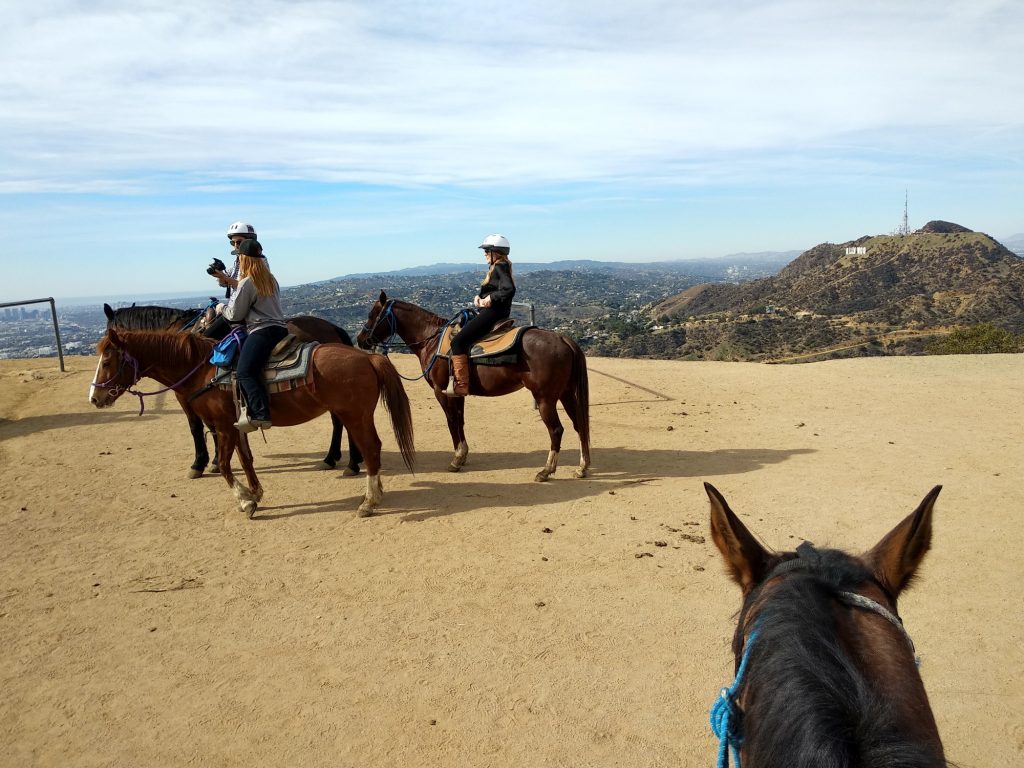 On our way back. Since I was leading front while going up, I stayed back on the way going back.
In the front there are our local guide, a couple from Chihuahua, Mexico and another rider from Florida.
Taking a turn while walking back.
We met some other riders going up the trail while we were coming down. This track is very friendly for first time rider too!
Passing by the famous Hollywood Sign!
Right before entering the ranch from our track.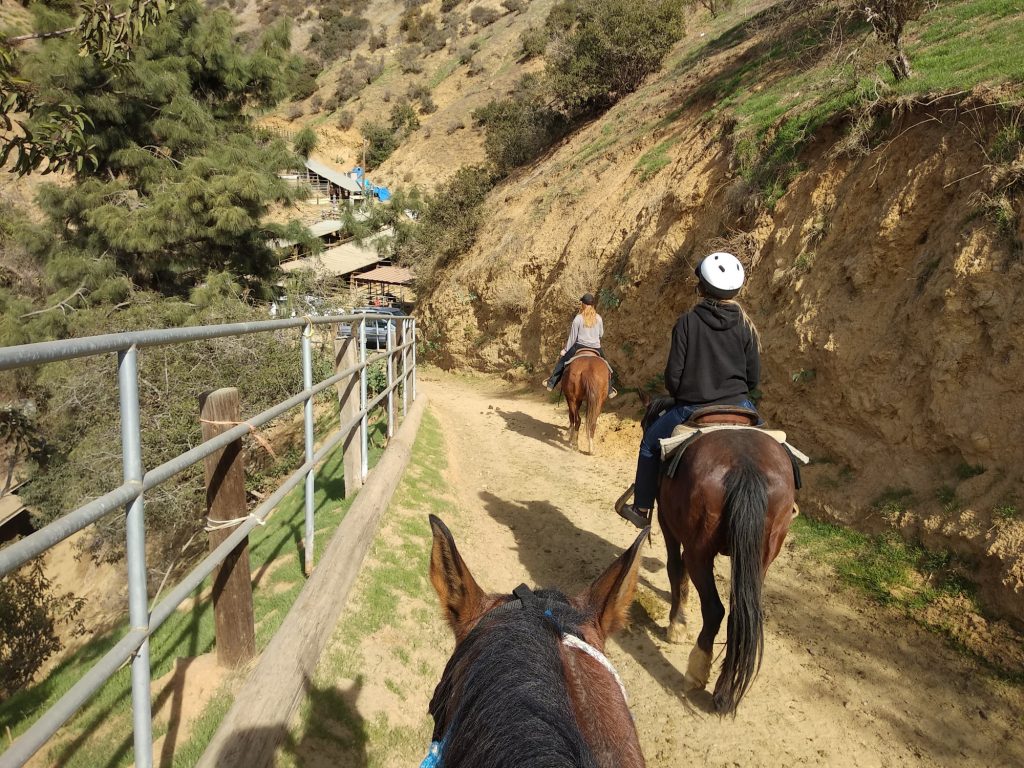 Of course, at the end of the ride, please remember to tip your guide according 😉
Following is the location to the ranch. Click here for their website to find out more. You can make a booking and make the payment right from their website.