Is there a better way to celebrate your birthday than a good ride in the trail? Of course no!
We celebrated Suki's birthday (29th March) in Batu Arang stable.
https://vimeo.com/211137415
It was early morning and Suki was already all excited with her glittering cone hat.
Posing before heading out to our ride. Smile~~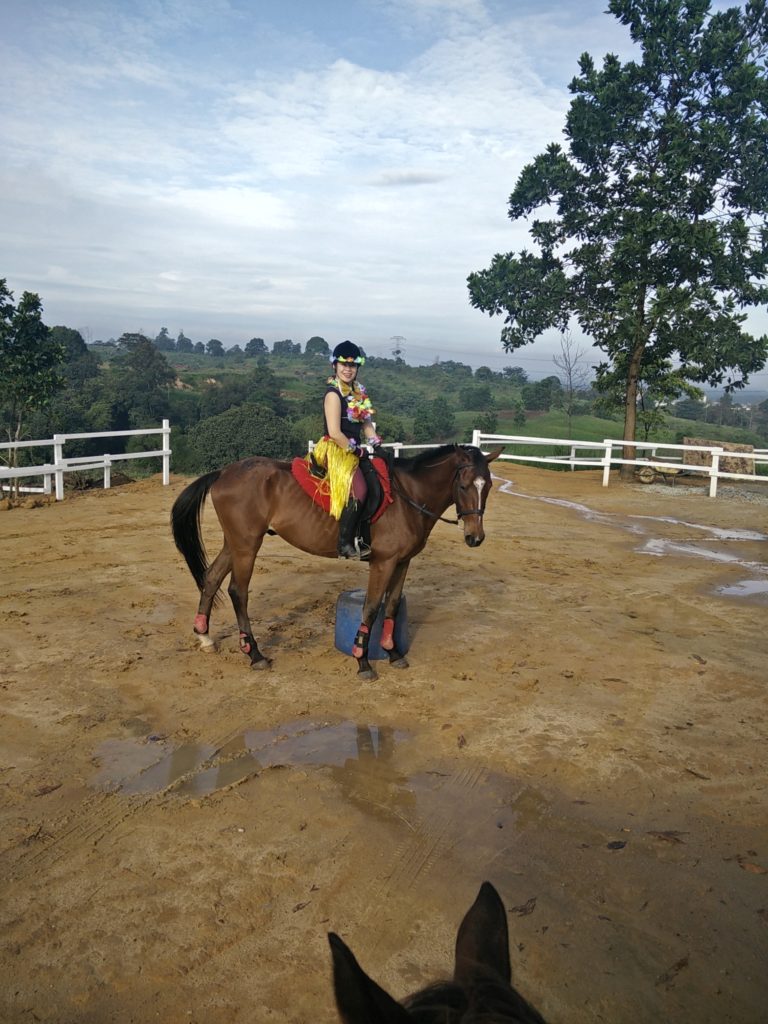 Just like the rider who is a foodie, Jet munched grasses whenever he can.
Of course we have Hanna ridding on Love and Abang Is on the new member in the family, a pony who is really fast.
Upon crossing the barrier, Abang Is and I realize we lost Suki and Hanna in the trail. Ops… Apparently Suki dropped her glove and she went back to look for it. Good news is the birthday girl and Hanna came out after 15 minutes later with Abang Is.

Yes! Suki made it back for her birthday ride!
Hanna was really playful to decorate this little beauty when we were chilling in the stable.
It was a really fun time riding with Suki, Hanna and Abang Is to celebrate Suki's birthday in Batu Arang. Happy Birthday Suki!